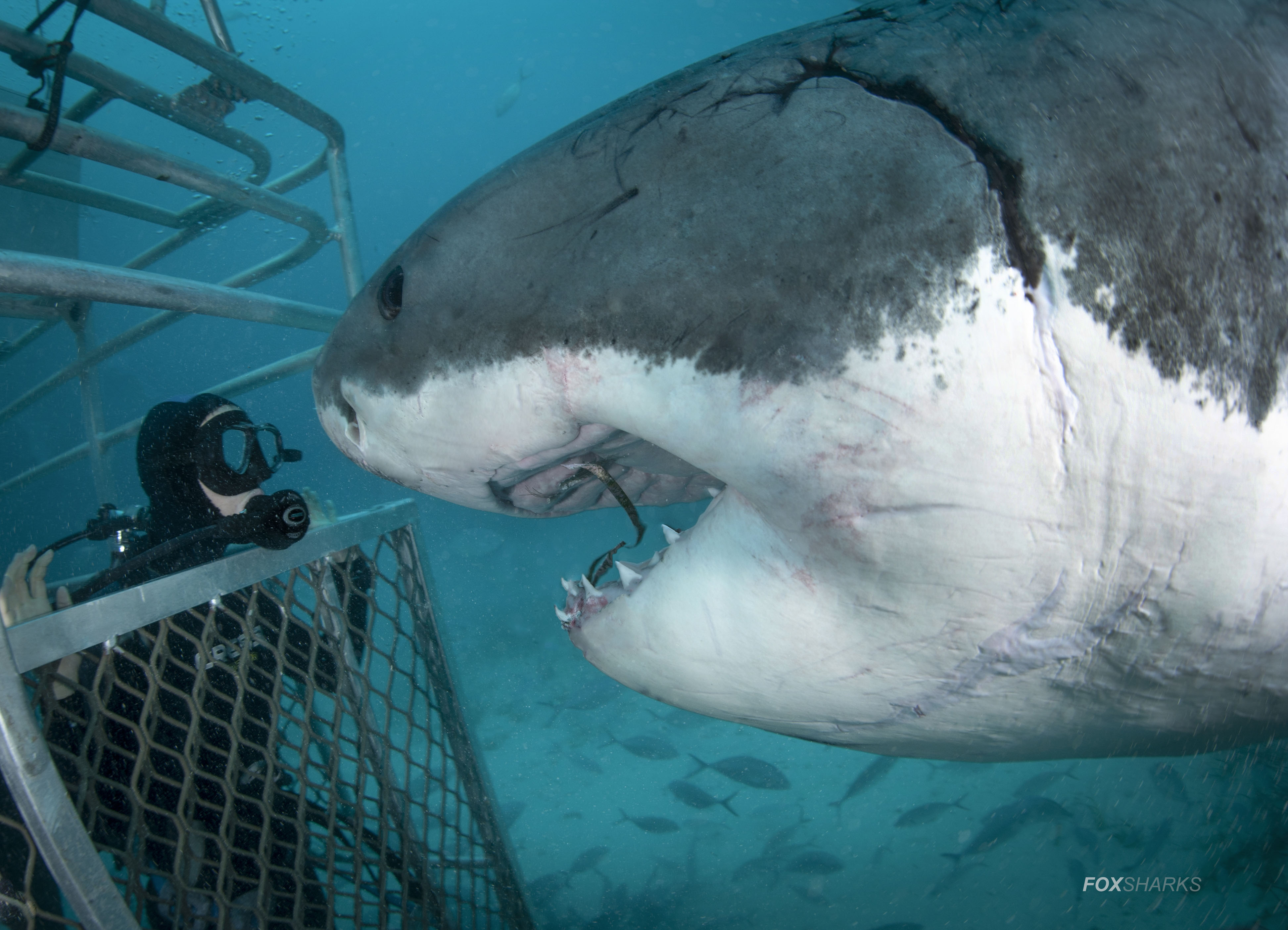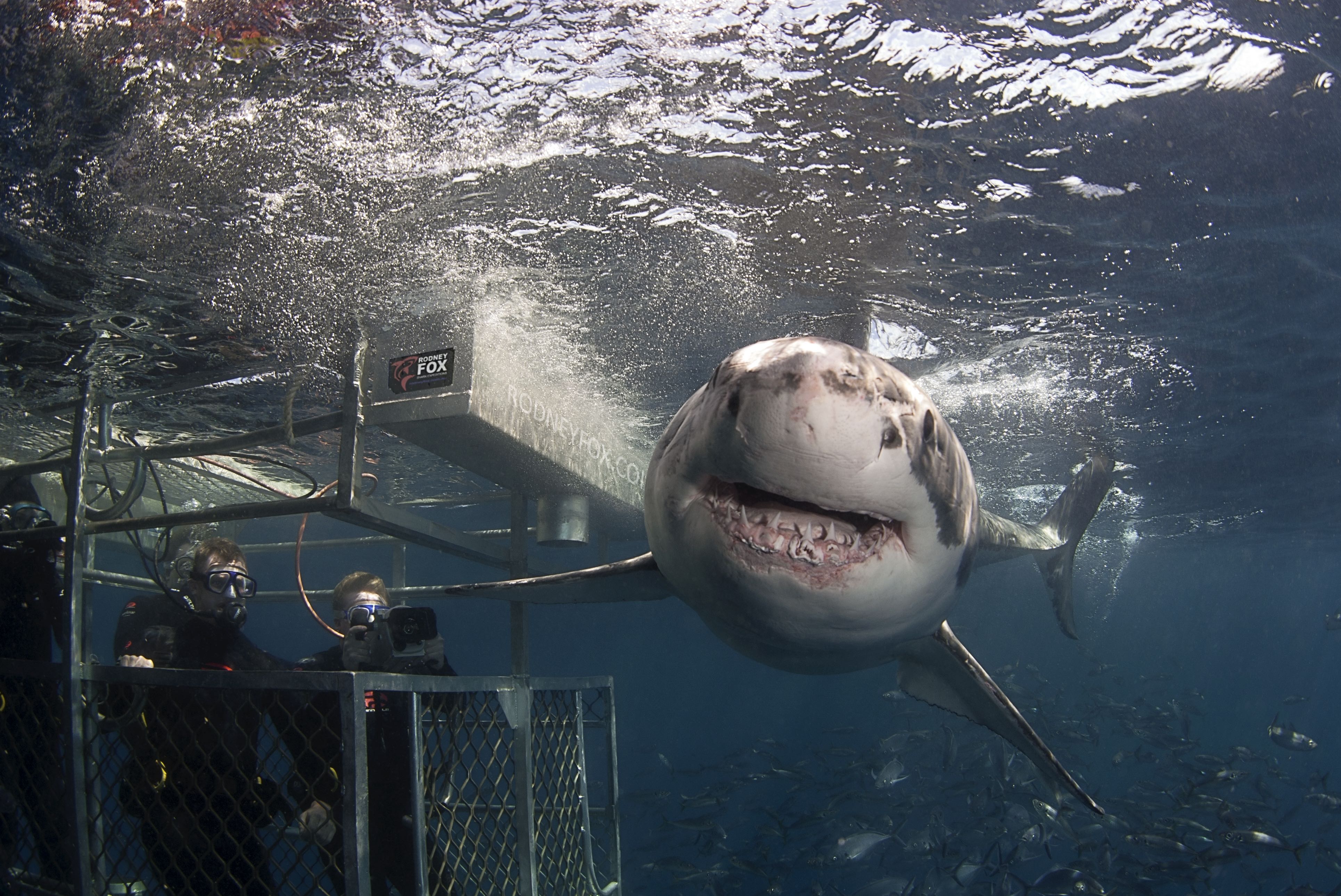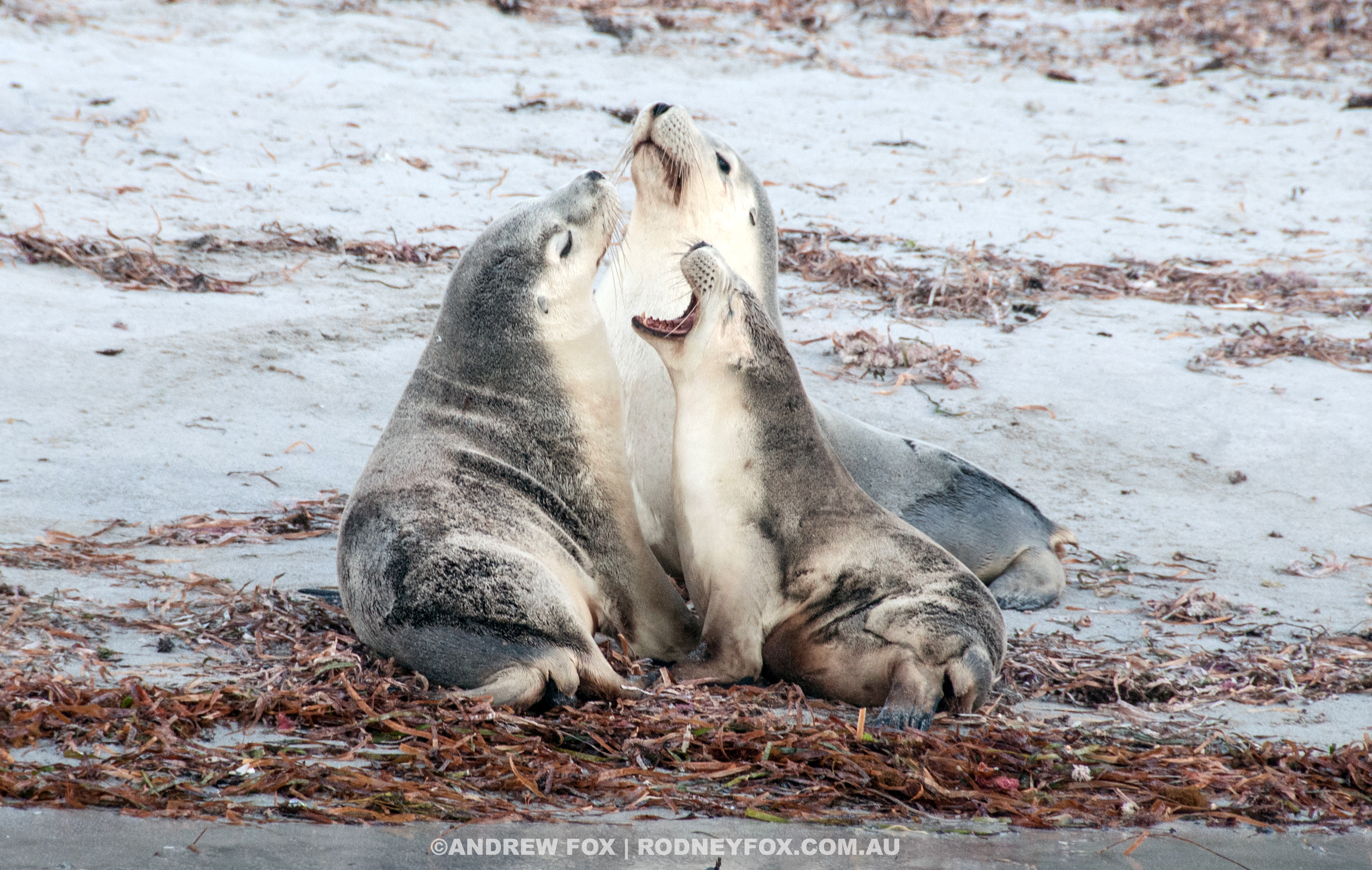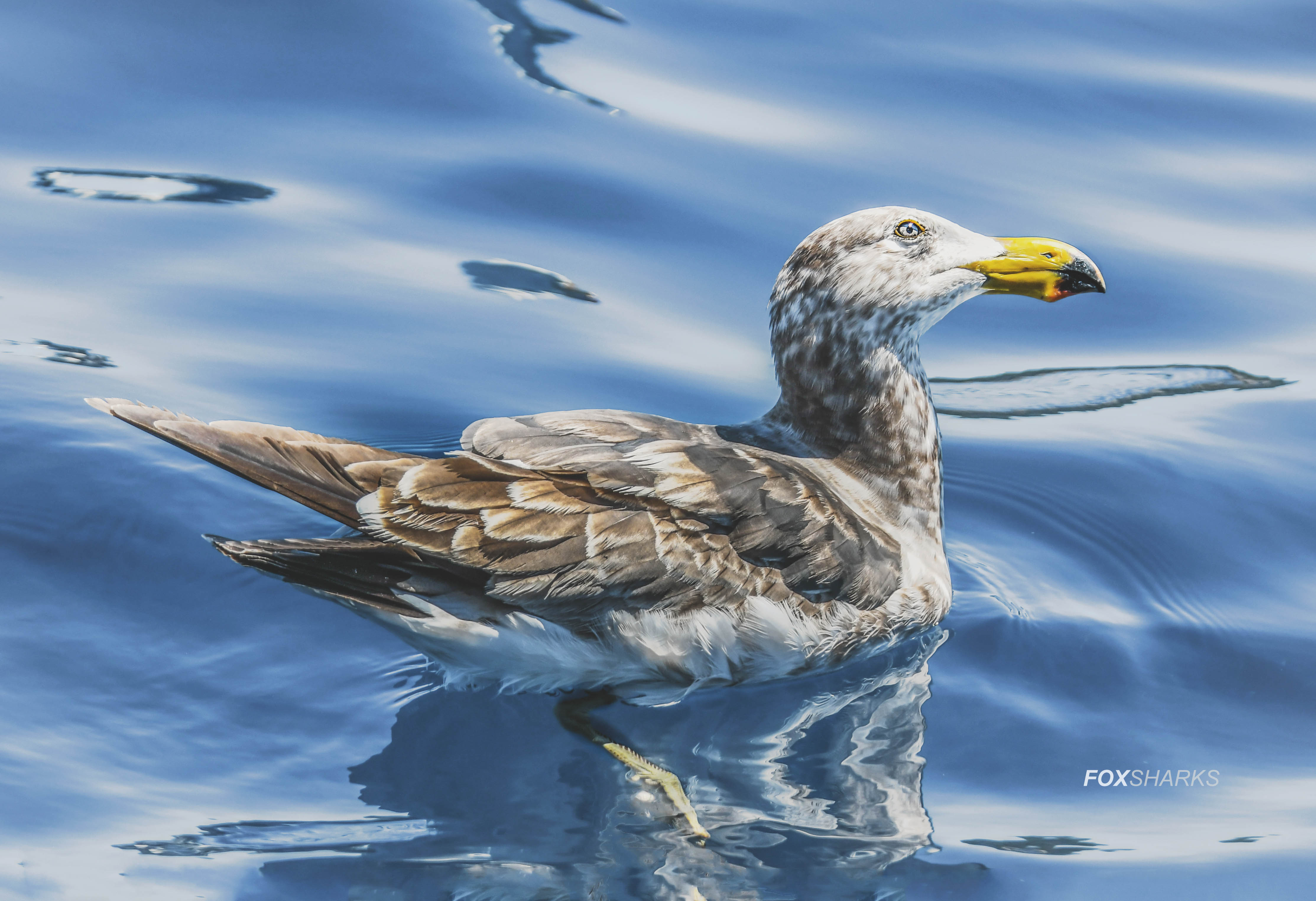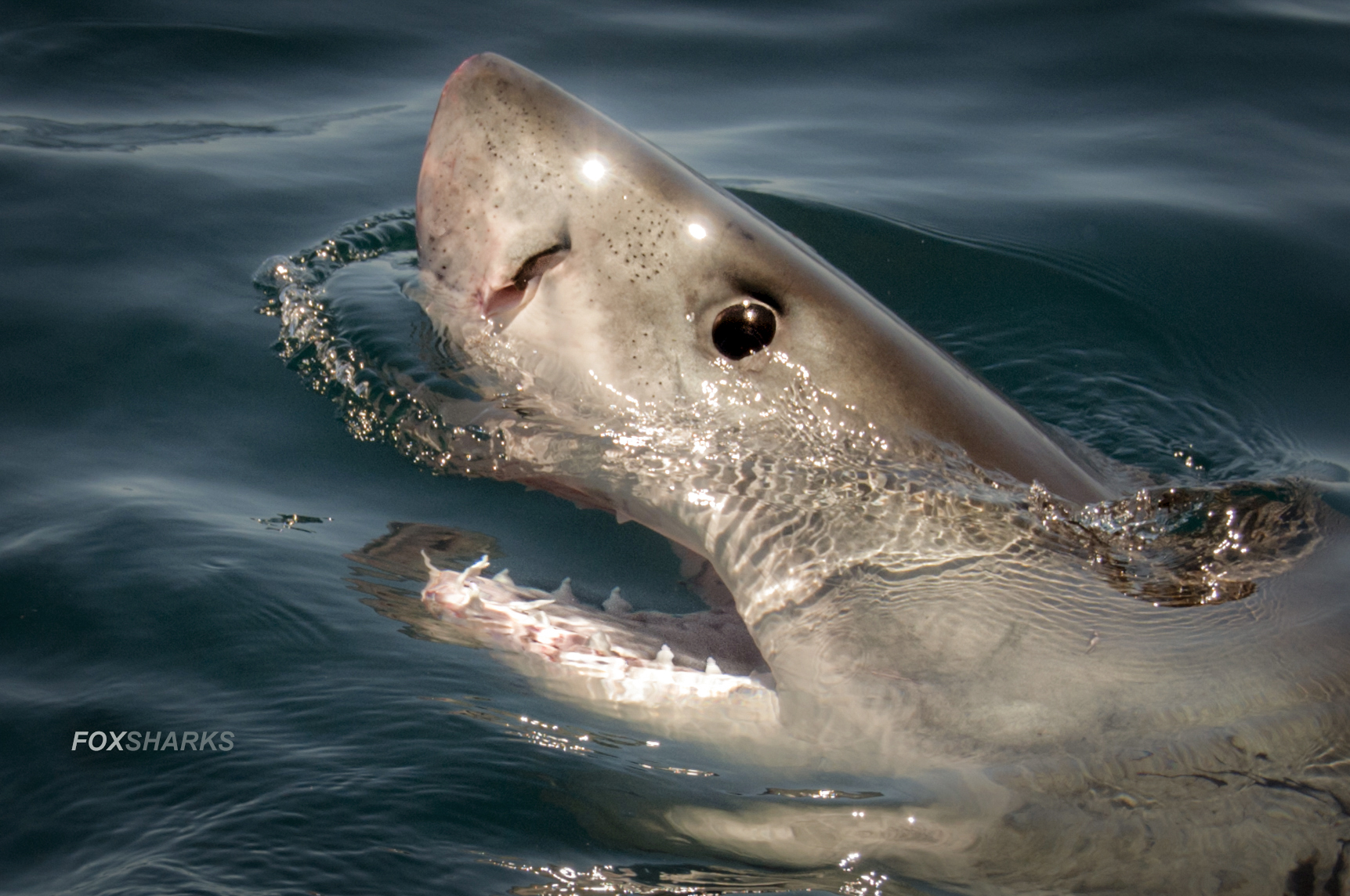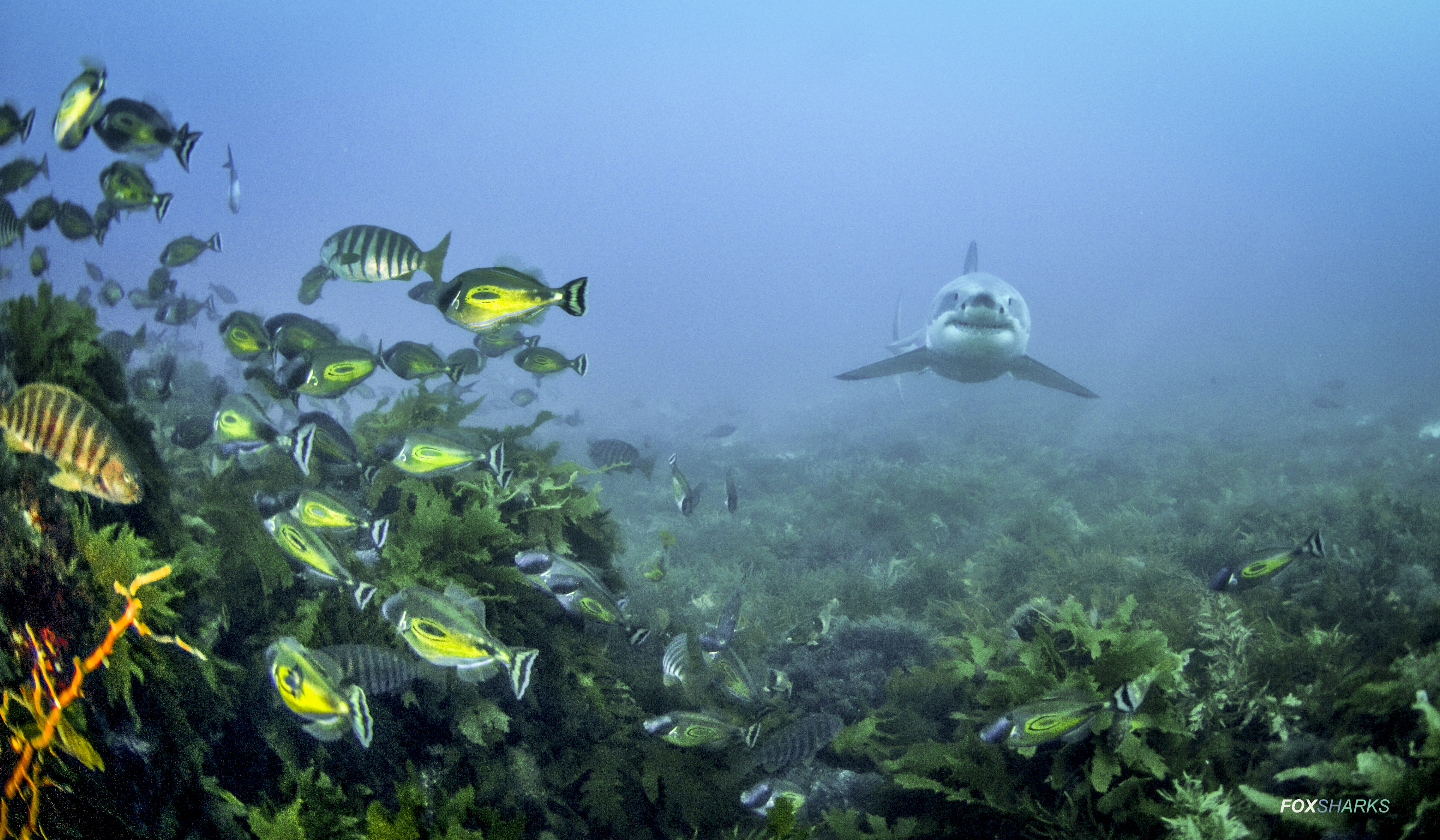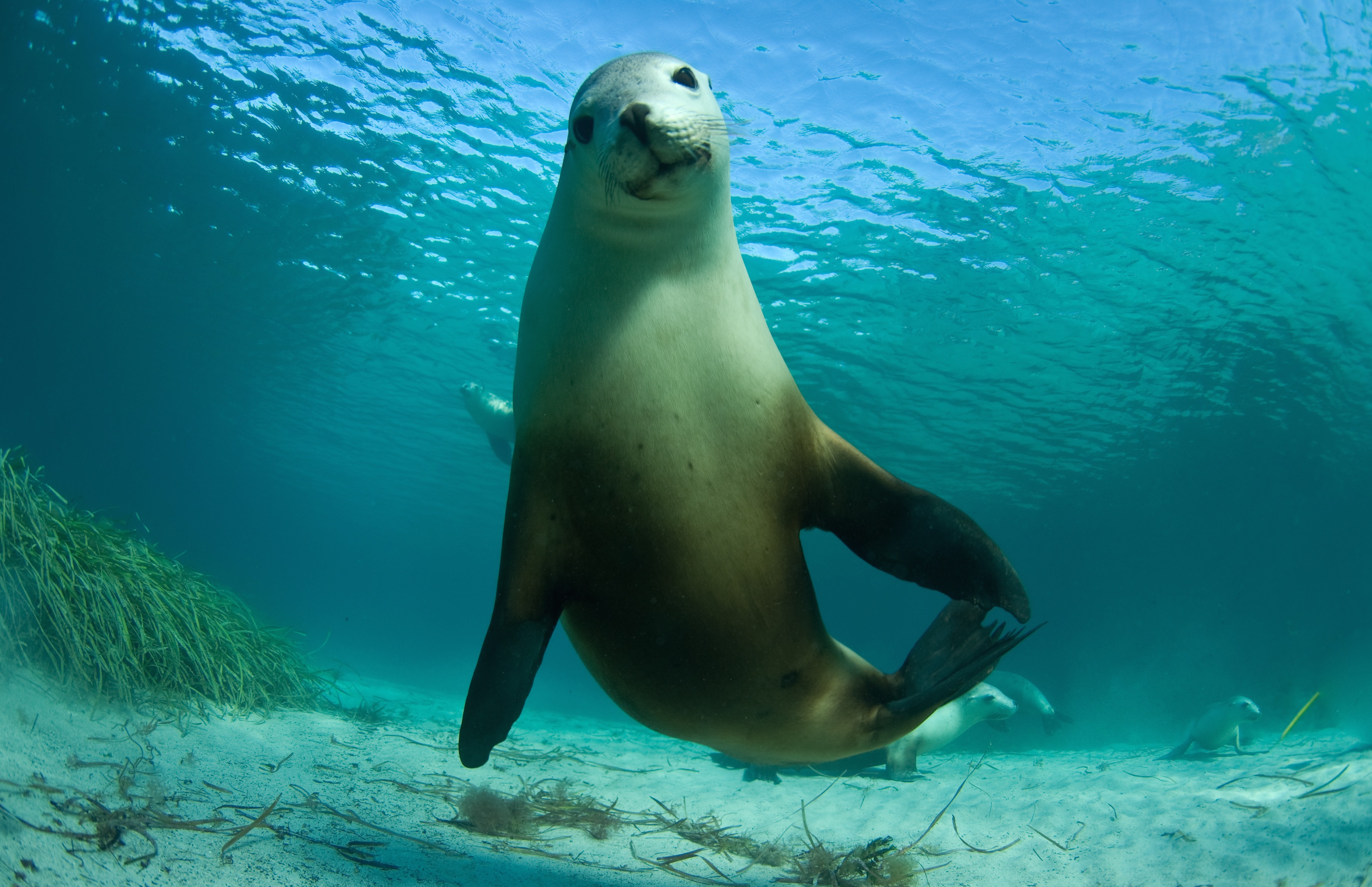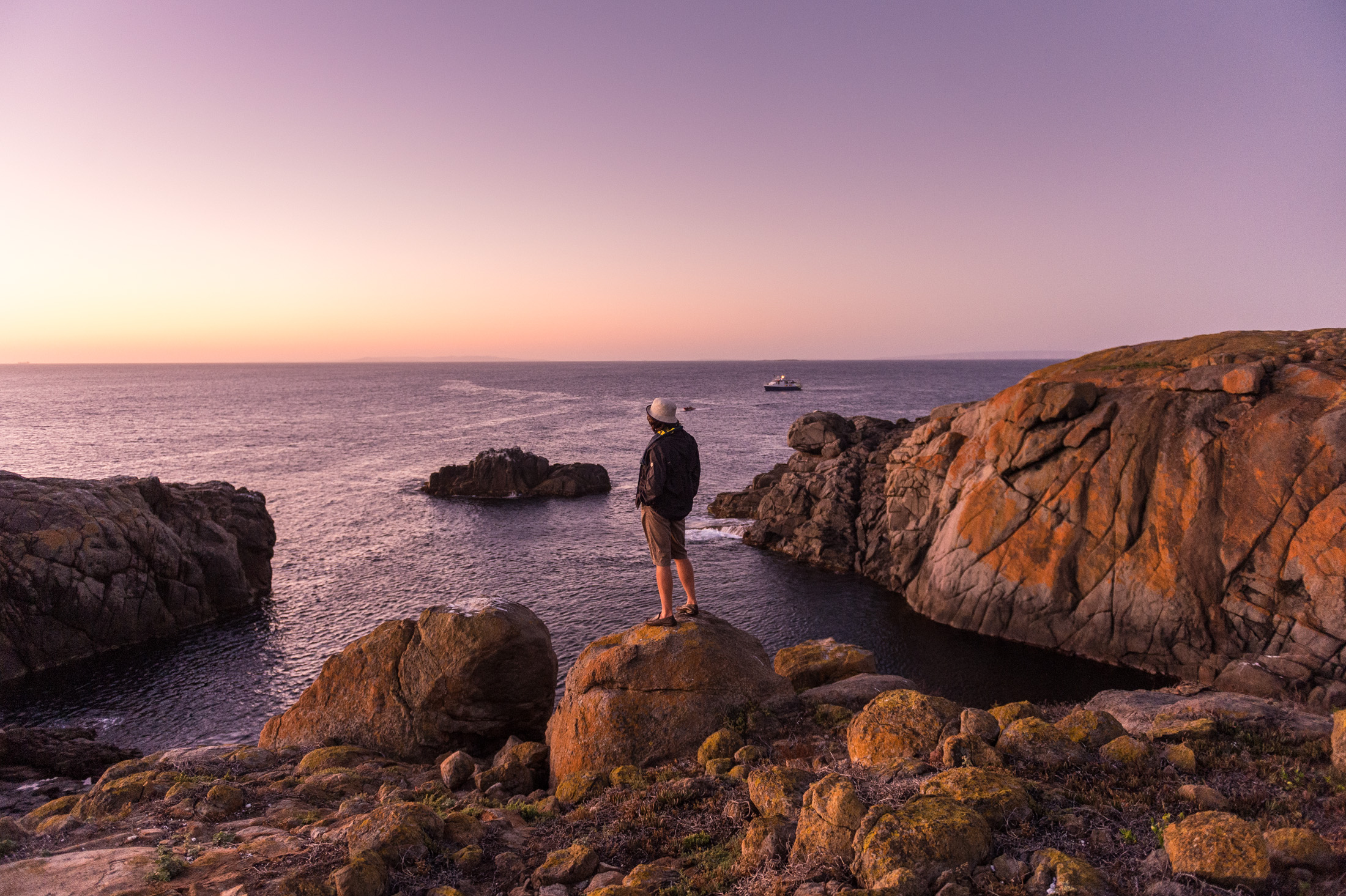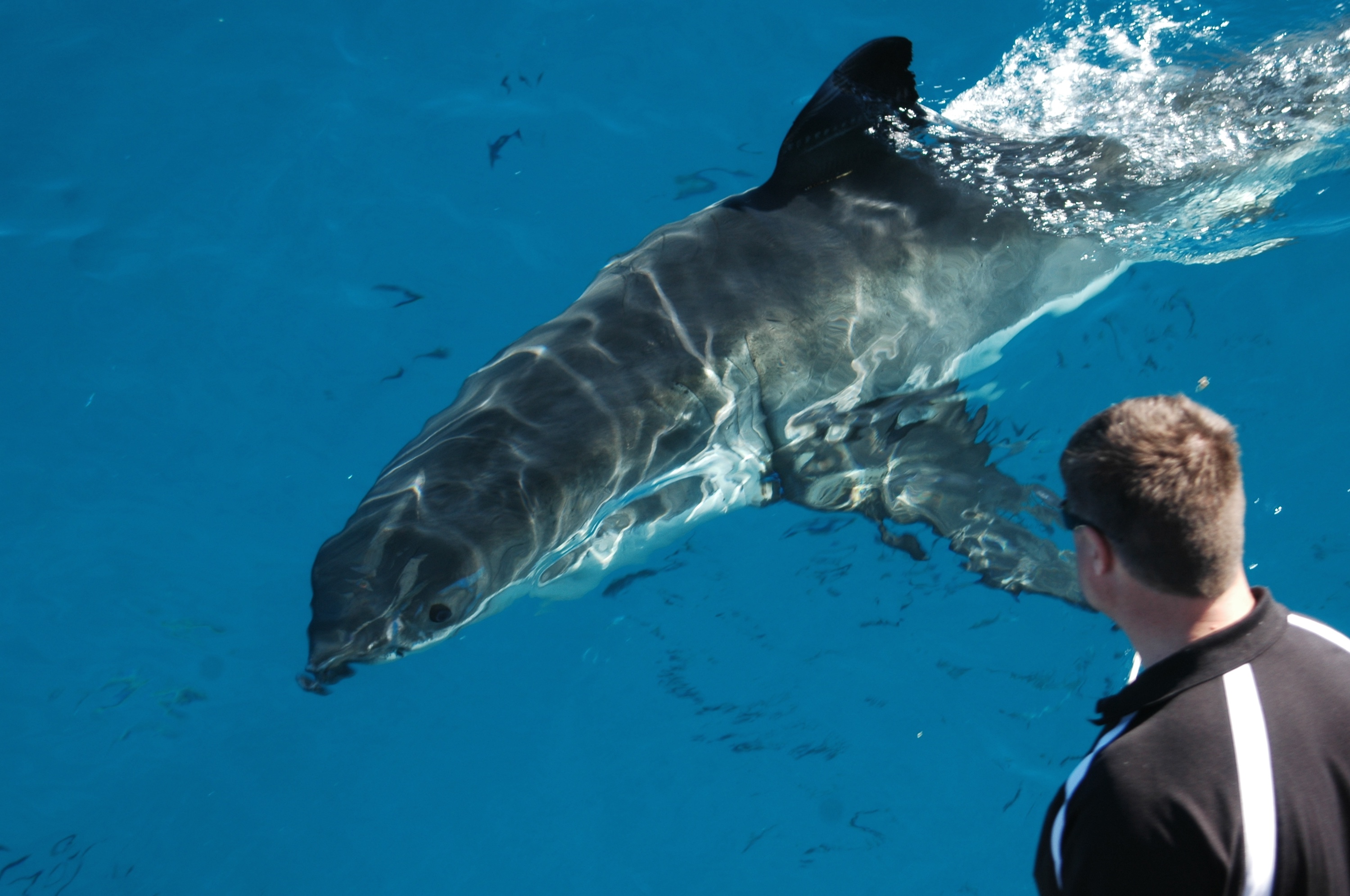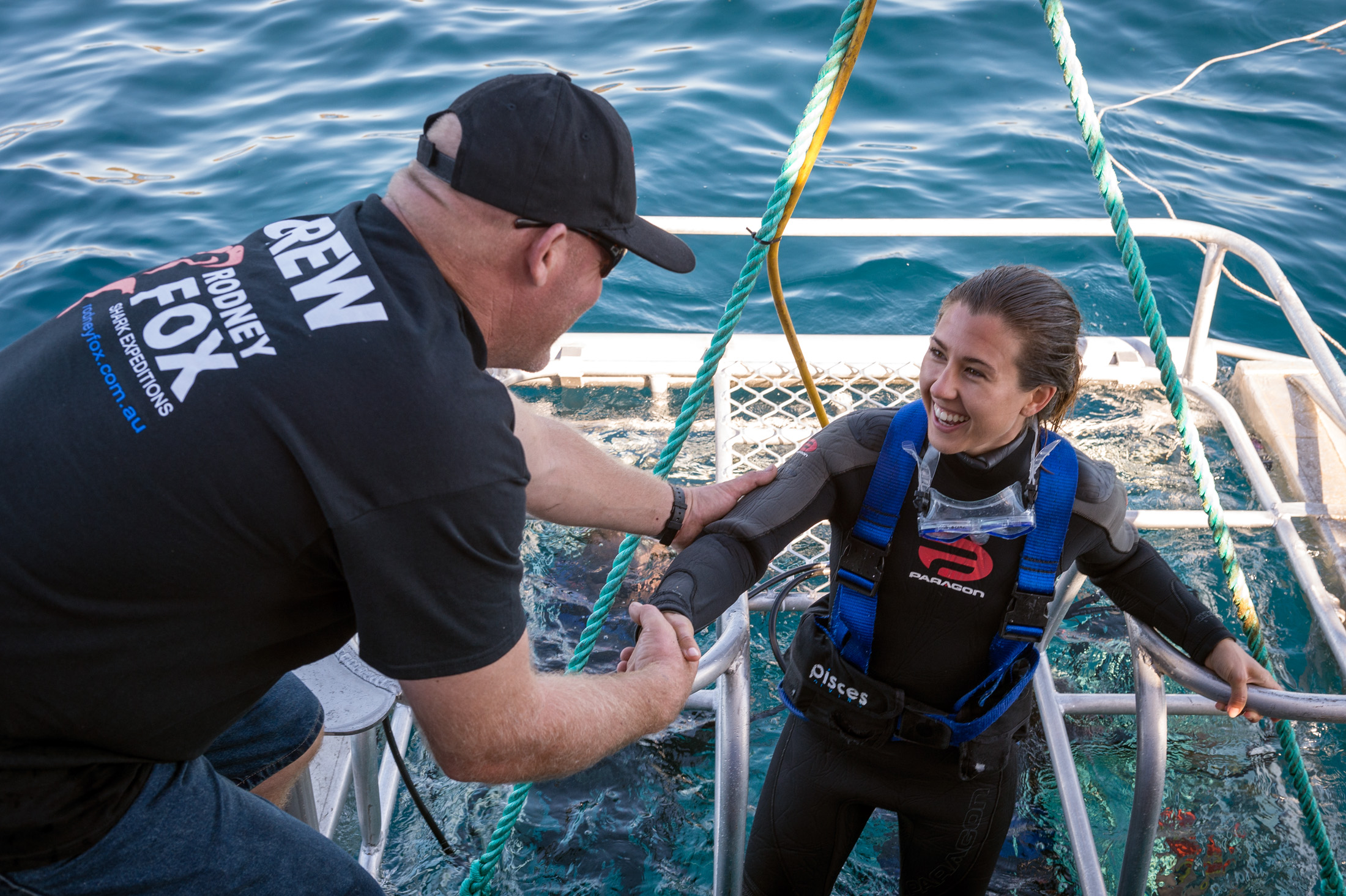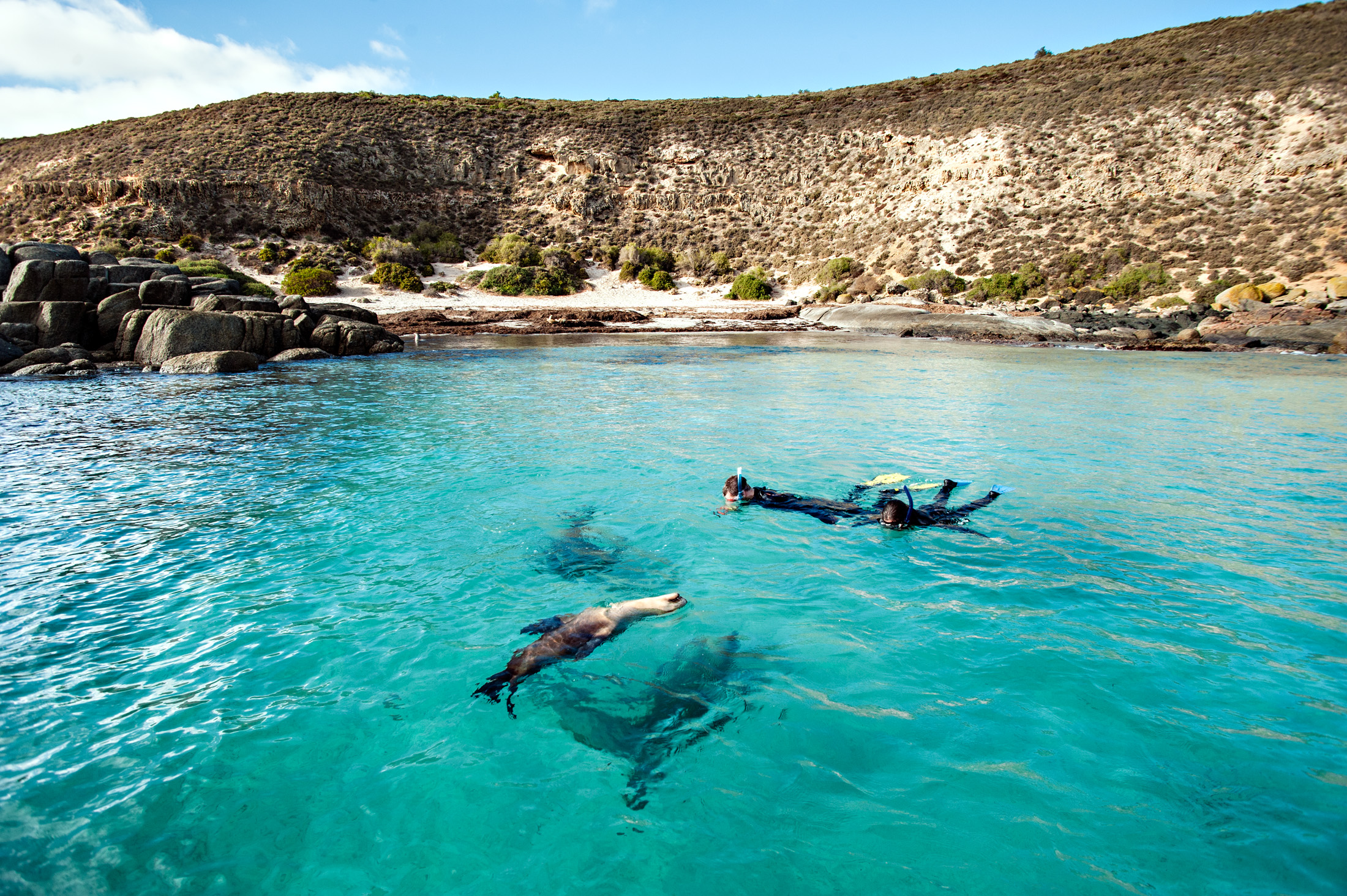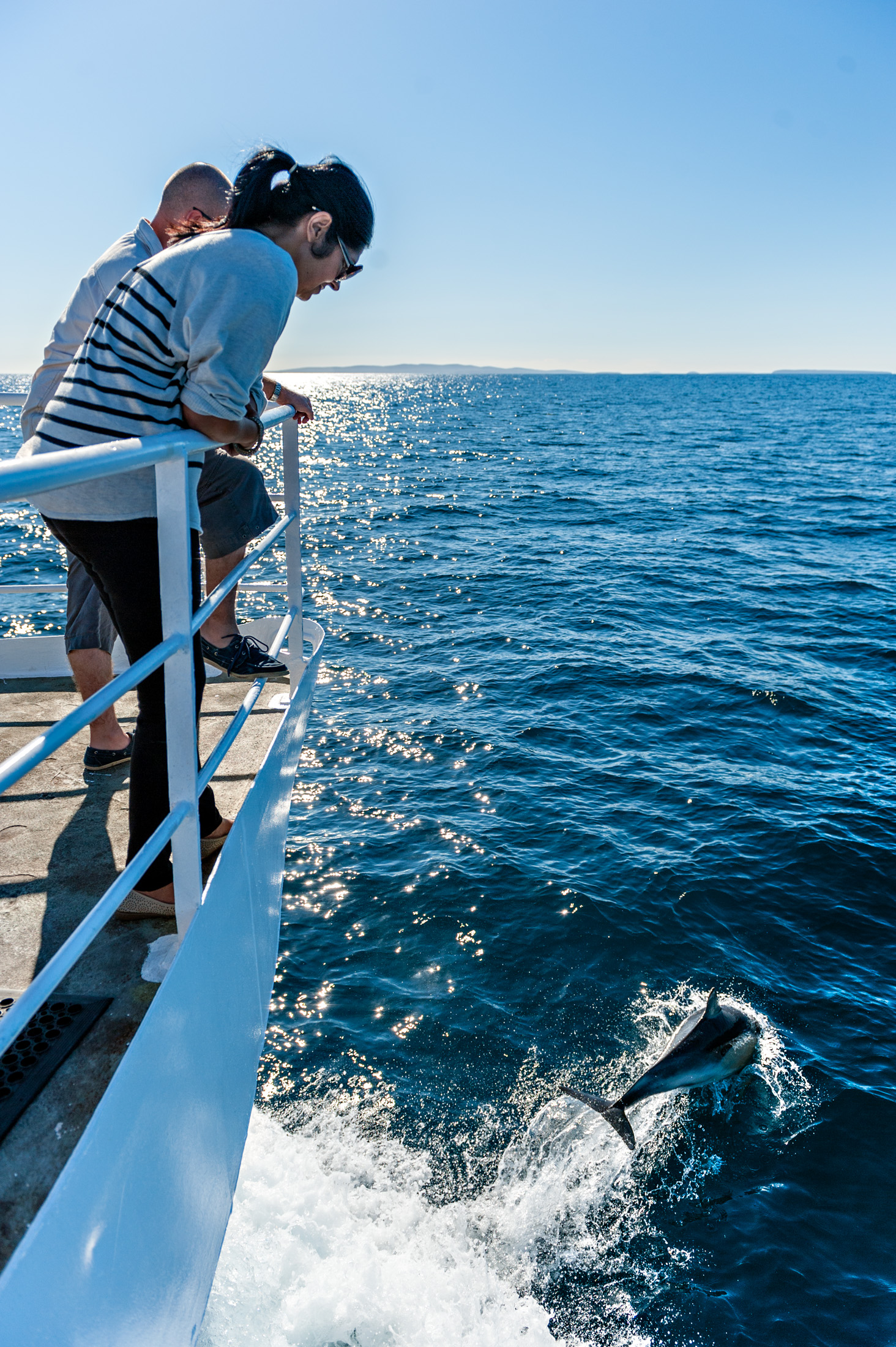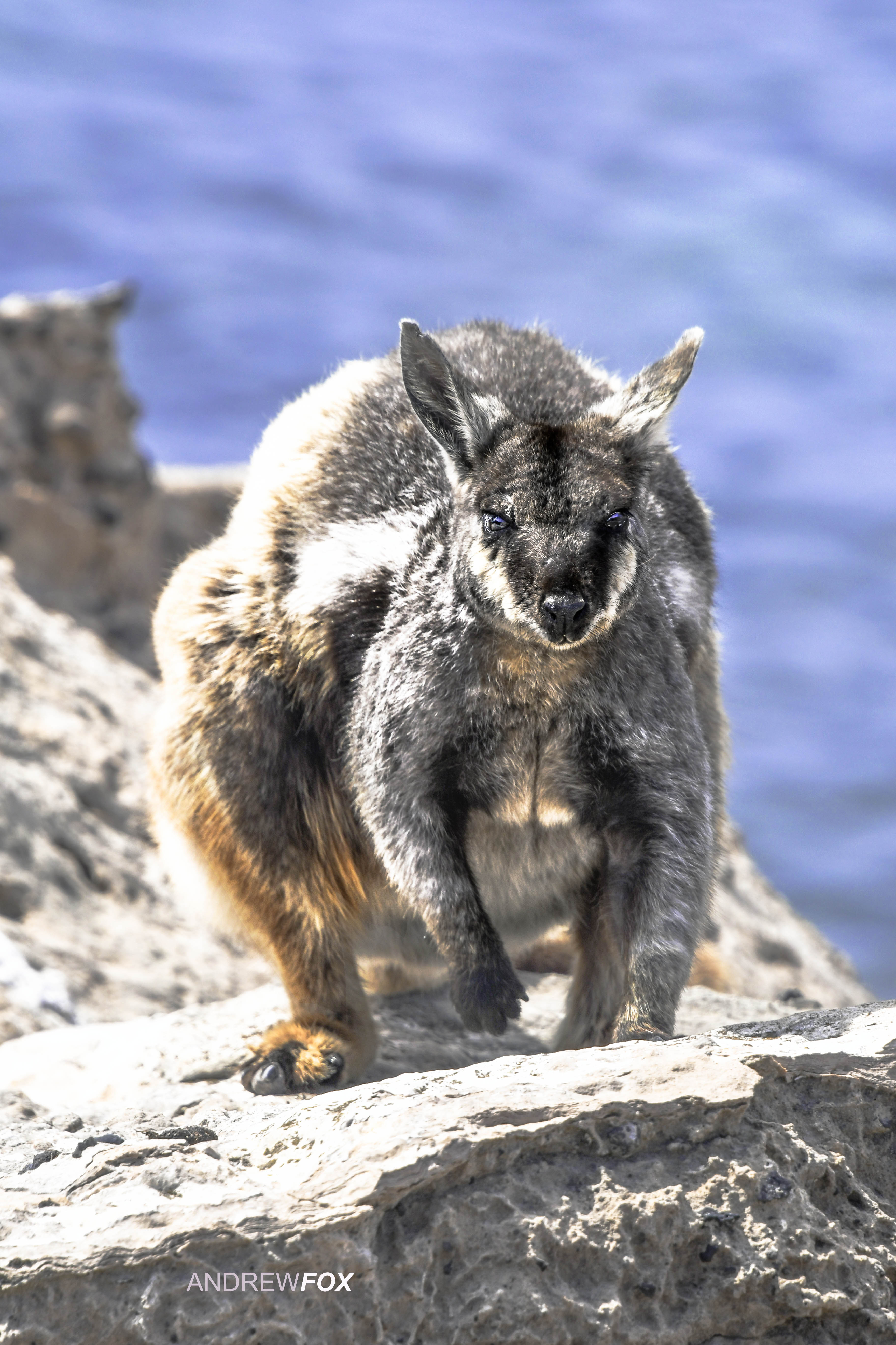 Great White Shark Shoot Out Expedition (4 Nights/5 Days) 2020
Rodney Fox Shark Expeditions
Great White Nikon Shootout Expedition
Rodney Fox Great White Shark Expeditions in conjunction with Pro Shooter (and Nikon Ambassador) Matty Smith are very proud to be presenting a very special photographer hosted 5 Day/4 Night Summer Expedition. This special trip including a photography course and shootout with Leading Australian Underwater Photographers Matty Smith and our very own Andrew Fox.
Absolute beginners up to more advanced shooters are all welcome to share the fun, and you don't even need to have a pro camera, or even a DSLR for that matter.
This expedition is perfect for people who'd like to spend a large amount of time immersed in the world of the Great White Shark in the warmest waters of the year and learn how to capture it's beauty. On this Expedition, we launch the world's only Ocean Floor Cage (for qualified SCUBA Divers). However, all guests are able to get up-close and personal with Great Whites in our Surface Cage. It is an Expedition for people of all ages, although we recommend children are at least 8 years old, and able to cope in an adult environment. This itinerary will include photography talks and one on one tuition and feedback throughout the tour.

Day 1
Make your way to the Marina Hotel for group pick up at 1:00 PM. The airport shuttle connecting with all Qantas-link flights or upon arrangement provides budget transfer rates direct to the Marina Hotel or boat compared with taxi rates.
You'll be shown to your cabins where you can unload before the formal introductions and safety talk. You'll then be introduced to the judges, competition rules and exactly what the judges will be looking for in the photo competition,
The first afternoon sees spectacular as we pass through the stunning Thorny Passage and plan to stop by Hopkins Island and/or Grindle Island to snorkel or dive with Australian sea lions, or simply watch from the tender boat cruise. We can also look for another inner coastal location to have a shore-based excursion around a remote rugged part of the Port Lincoln National park.

Later that evening we either depart the Neptune Islands (our destination), or find a photographic location to enjoy the sunset before further photographic coaching and presentations.
Day 2
Cameras at the ready, or enjoy the morning with a cuppa, it's worth getting up at day-break, before a hearty breakfast is served.
We plan to Anchor at the best location at Neptune Islands where we hope to spot a few early dorsal fins.
Divers are briefed, and the Surface Cage hits the water, ready for action. Our priority is for everyone to see the sharks in the surface cage before we descend deeper with our SCUBA diving guests in the ocean floor cage.
After the exhilaration of the sharks, there is time to relax, unwind, talk about the day while feasting on the buffet, engage in further photo competition presentations, with our hosts.
Then check out the amazing night-sky, download images and we will be on hand to help with any questions.
Day 3
Diving resumes in the Surface Cage and with the Ocean Floor Cage for SCUBA divers. More time to spend Surface and Ocean Floor diving – there is no time limit in the cages, as long as everyone has their fair share. You can also do some Shark and Wildlife watching from the observation deck. We also like to hop in the tender boat, check out the large Fur Seal colonies and go walking around the Neptune Islands. Here, there are many bird species to watch and the elusive Australian Sea Lions can also sometimes be spotted.
The evening brings more opportunity to have help with any downloading or photoshop/lightroom editing. There is plenty of time to chill and our hosts will again give a special talk on photography.
Day 4
You'll be a professional shark spotter by now! More time to spend underwater with the sharks for your competition entries and help the crew identify every unique shark that we see for entry into the Fox Shark Research Foundation ID database. Some sharks are easy to spot with distinctive markings and maybe you'll be the one to spot a brand new shark visiting us for the first time. Diving will be in the surface cage, ocean floor cage and of course more topside viewing to get that real perspective on their size against the surface cage. More time for dive image selections.
Day 5
After a morning again with the sharks. We will either depart early for the sea lions, or leave the Neptune Islands later to get directly to Port by 2.00PM. We can enjoy some local South Australian 'drinks on the bow' usually with common dolphins joining us for company. We arrive back at Port Lincoln by 7.00pm.

Guests, crew, and judges will gather for dinner at the nearby Marina Hotel on the final night after disembarking. Prizes are awarded and Dinner and accommodation are at your own expense.
* Itinerary order is subject to change with shark activity and weather.