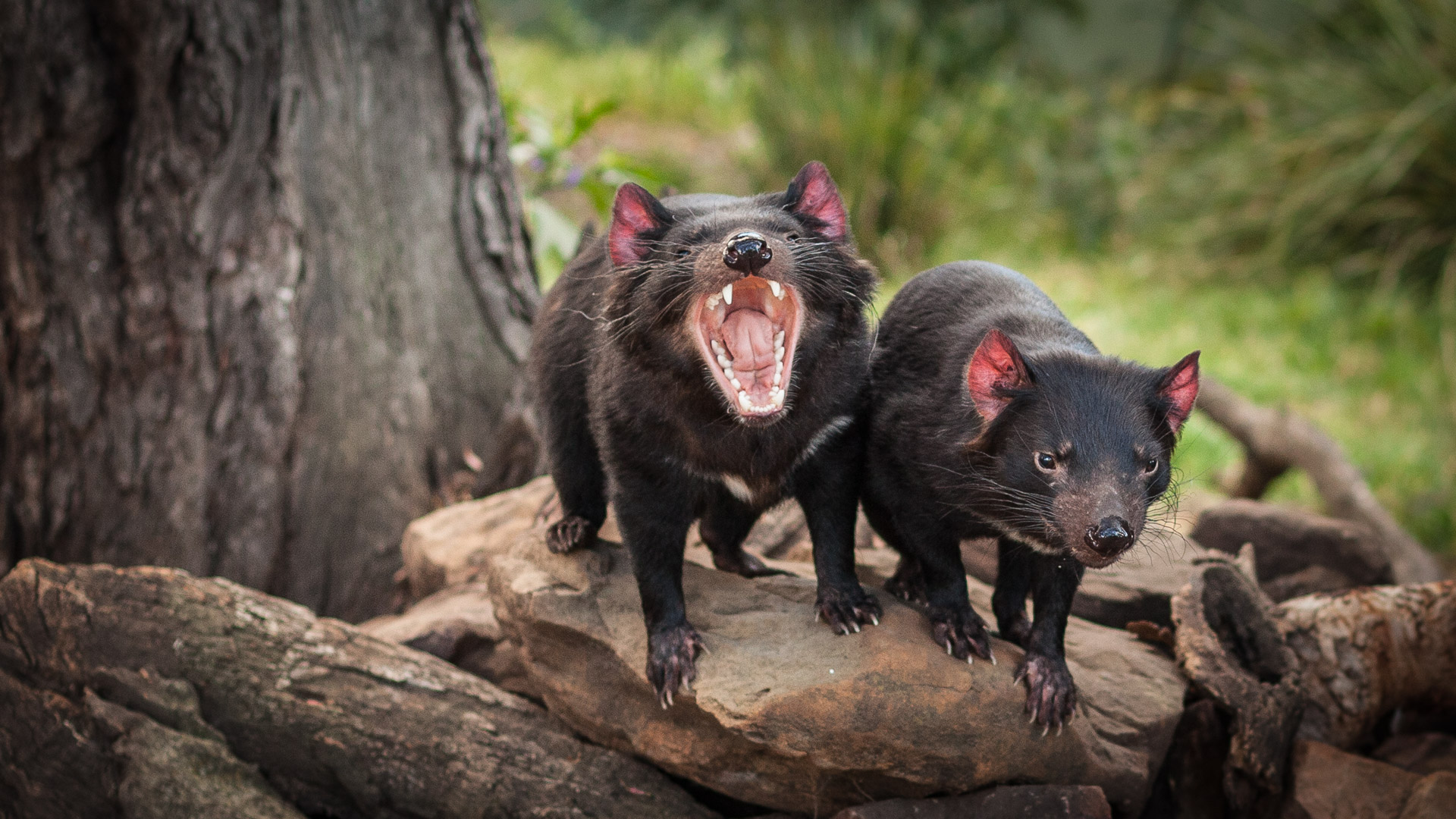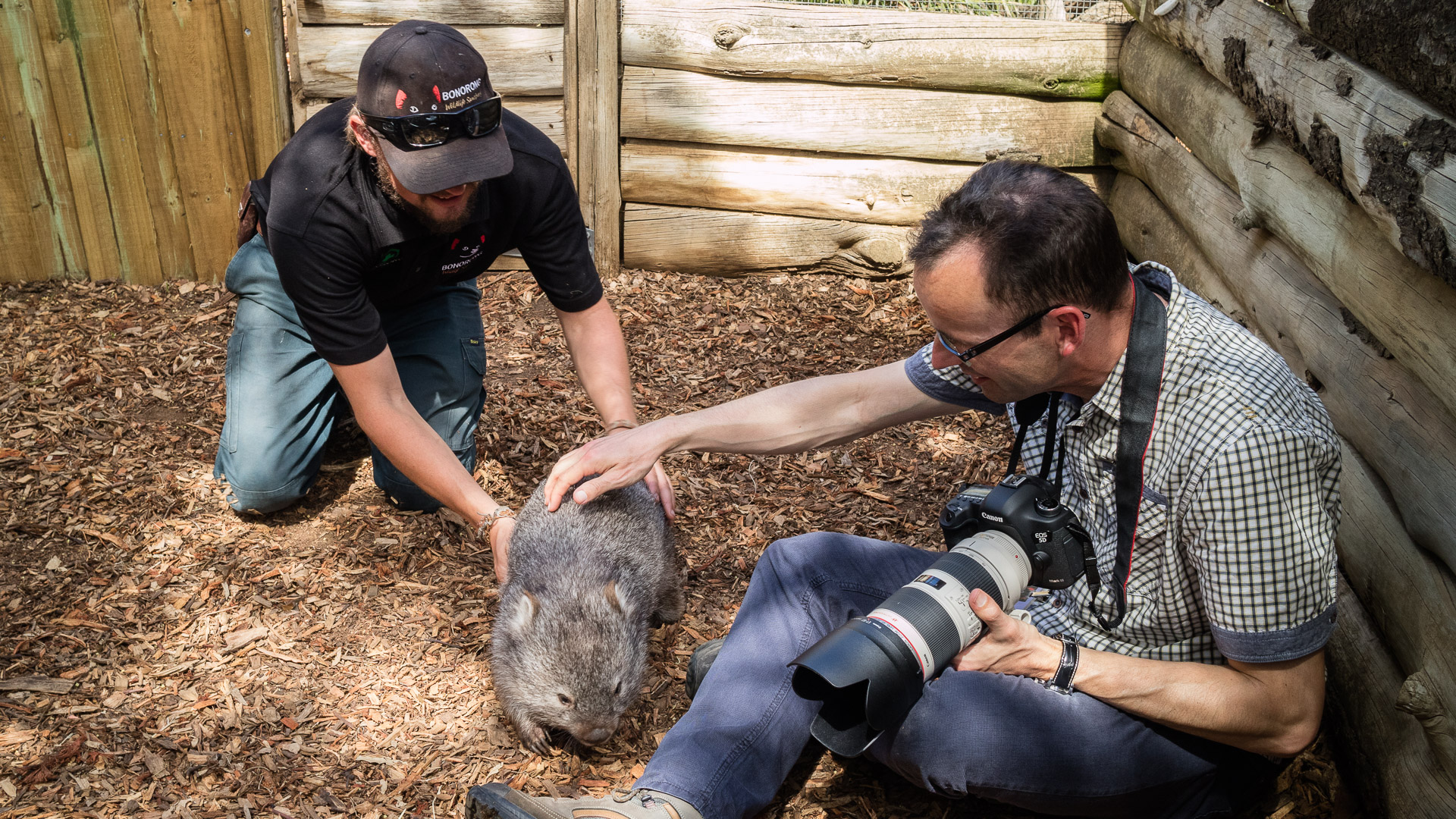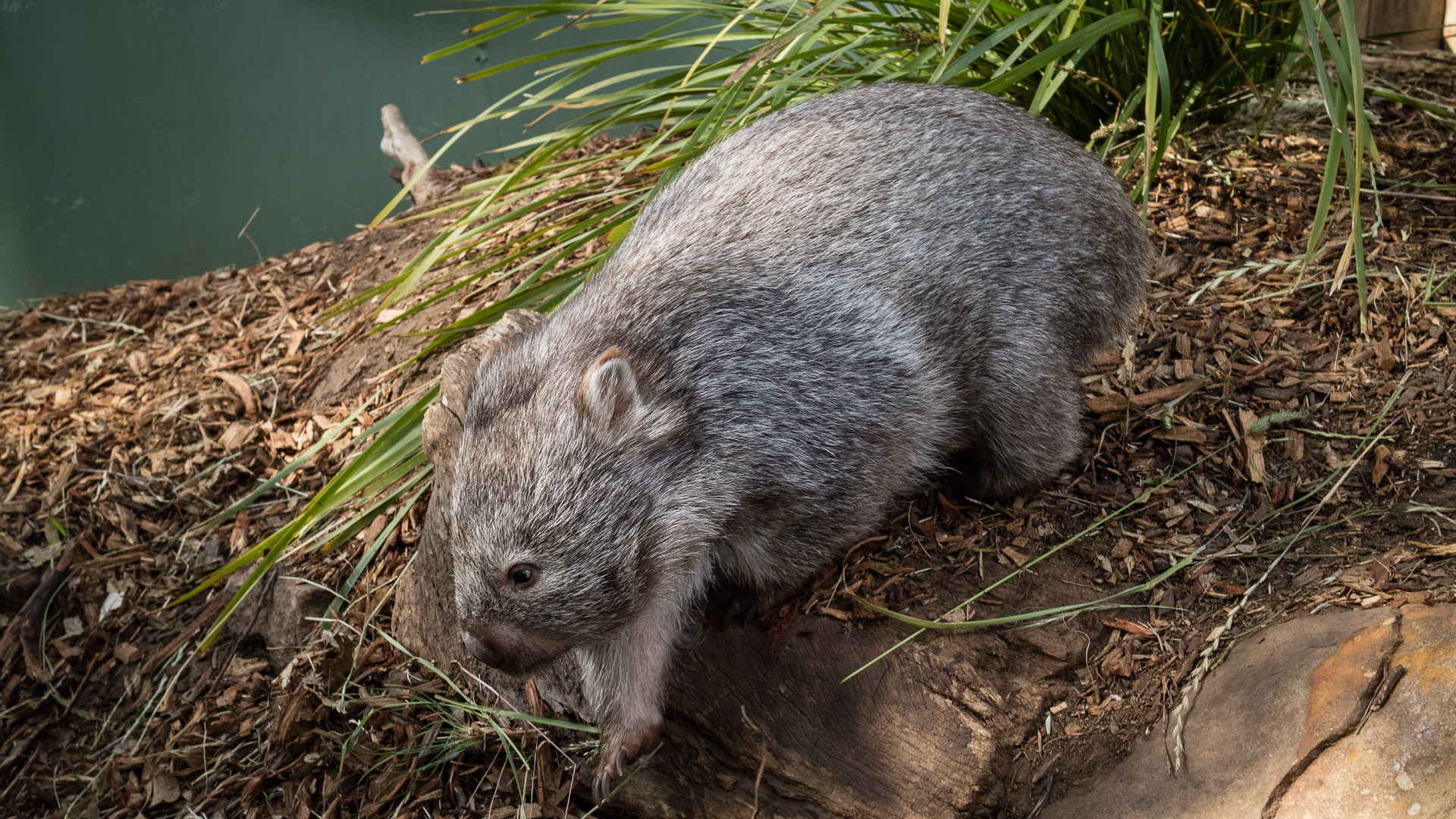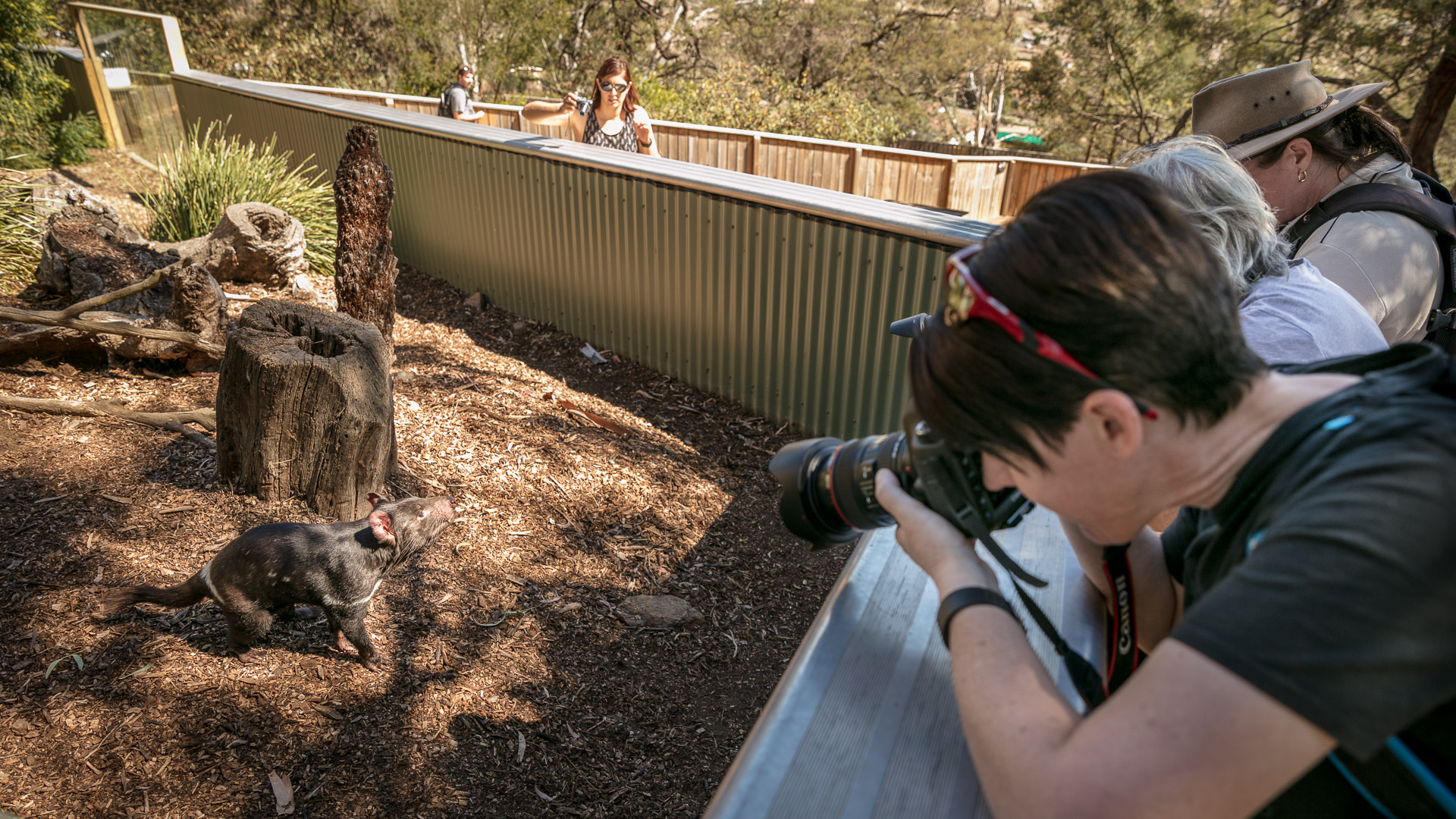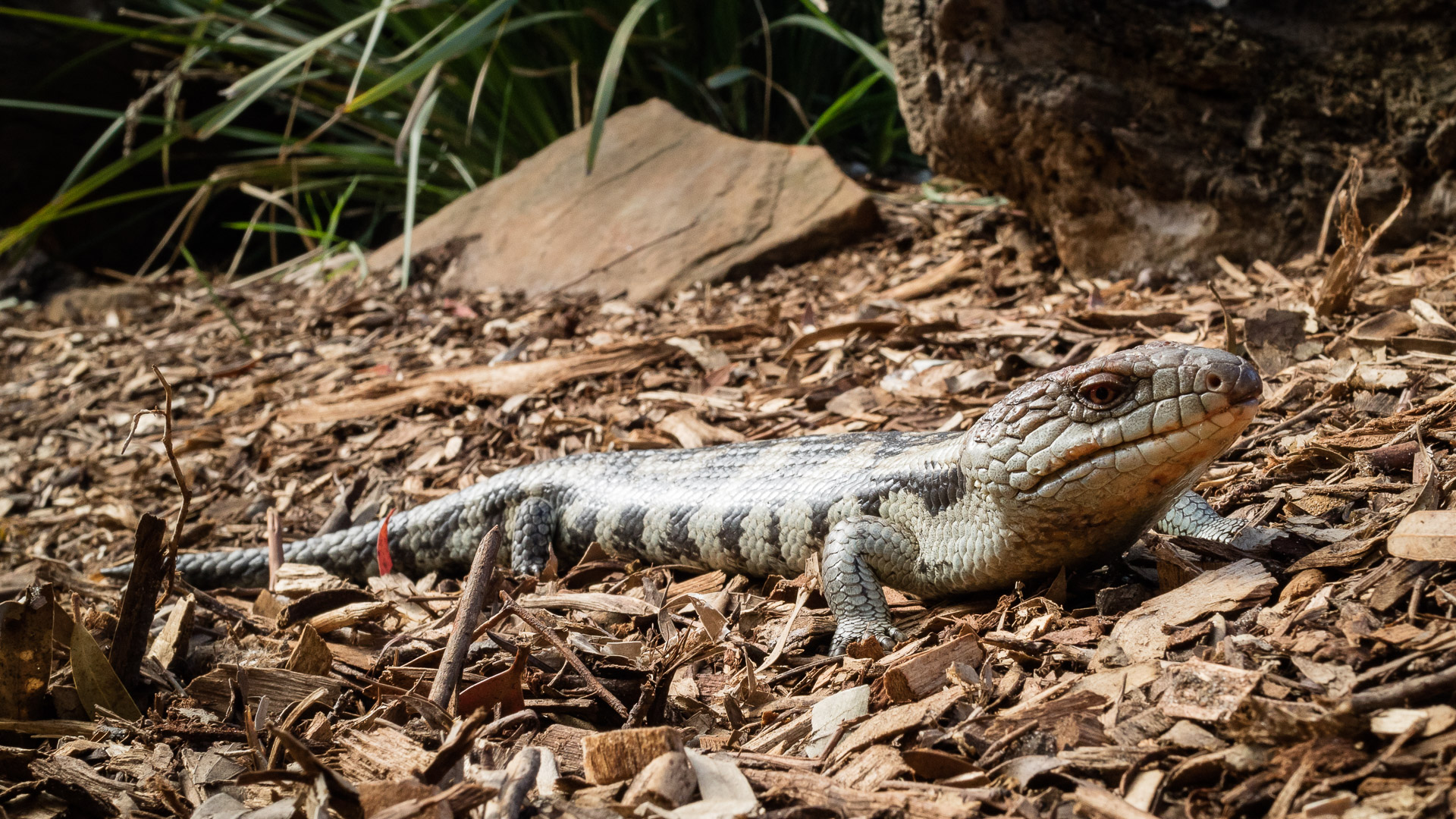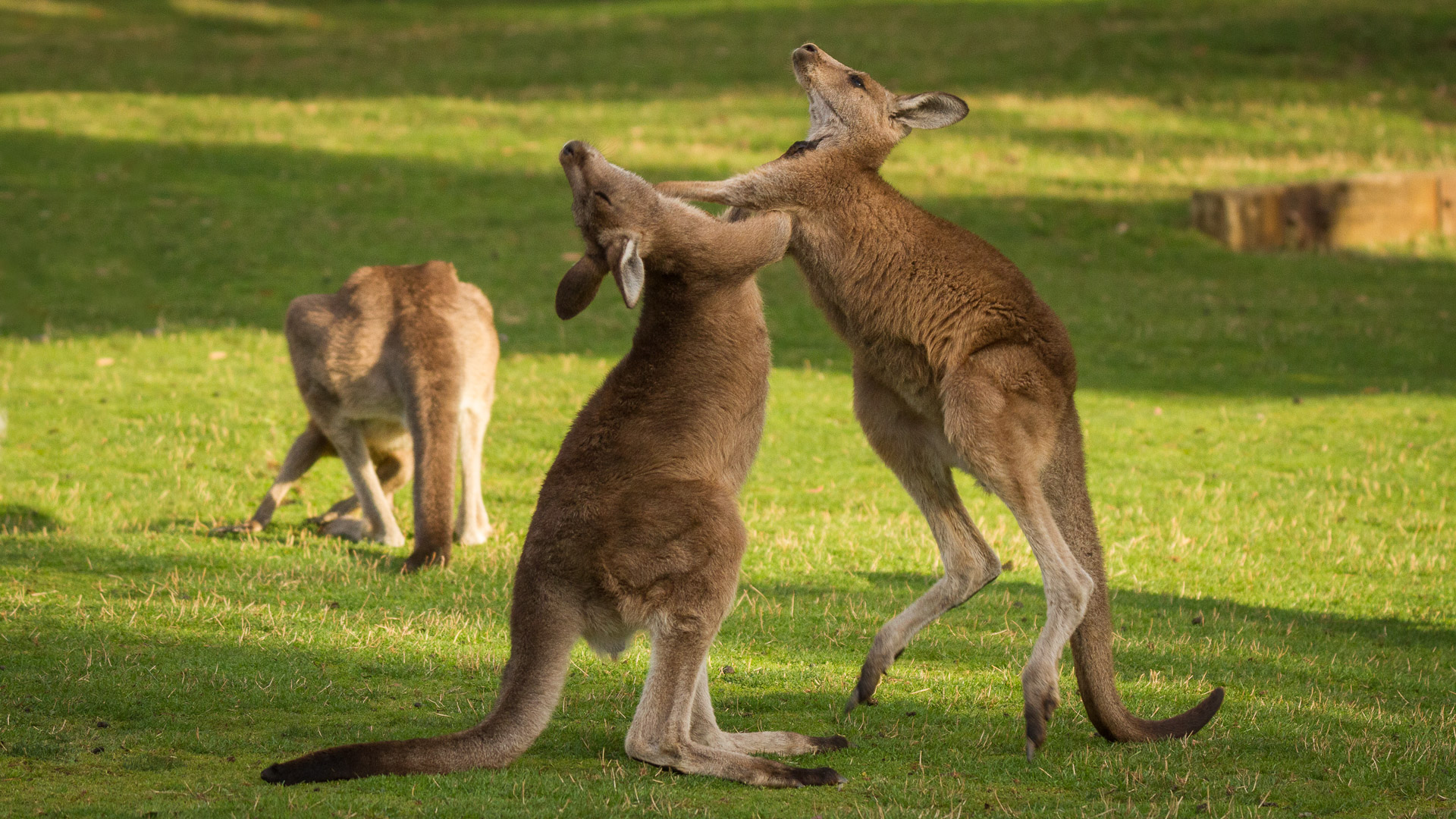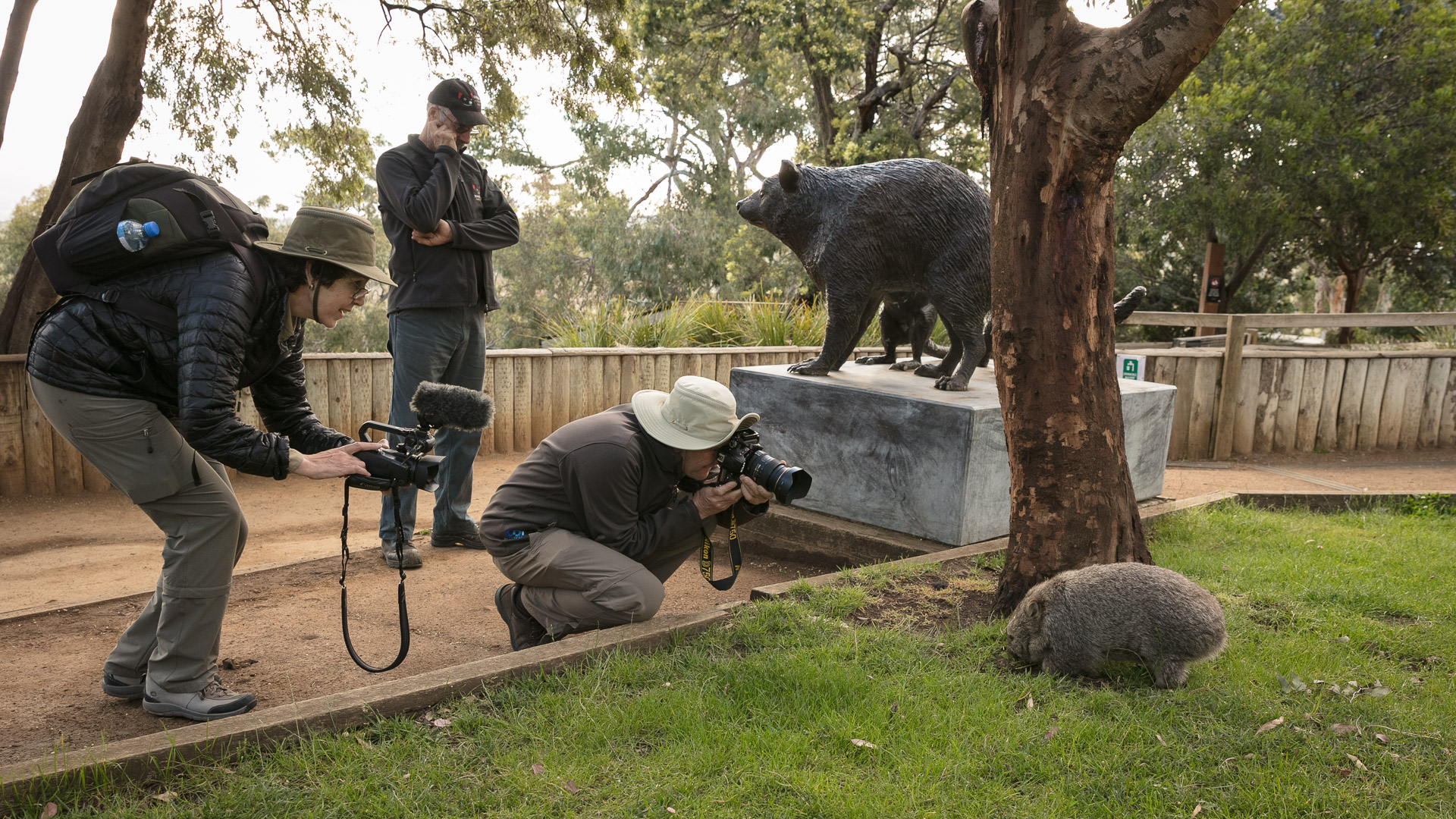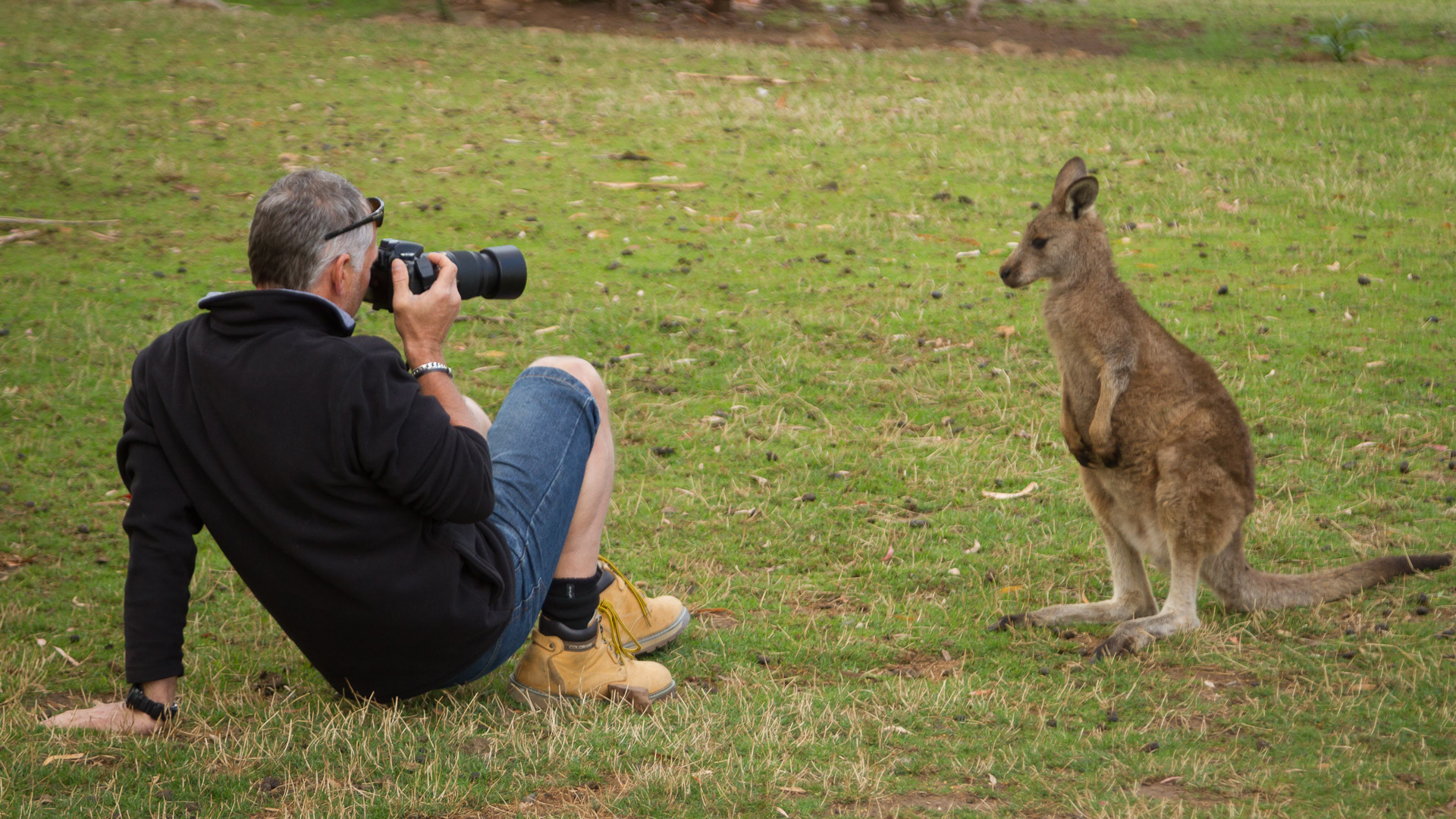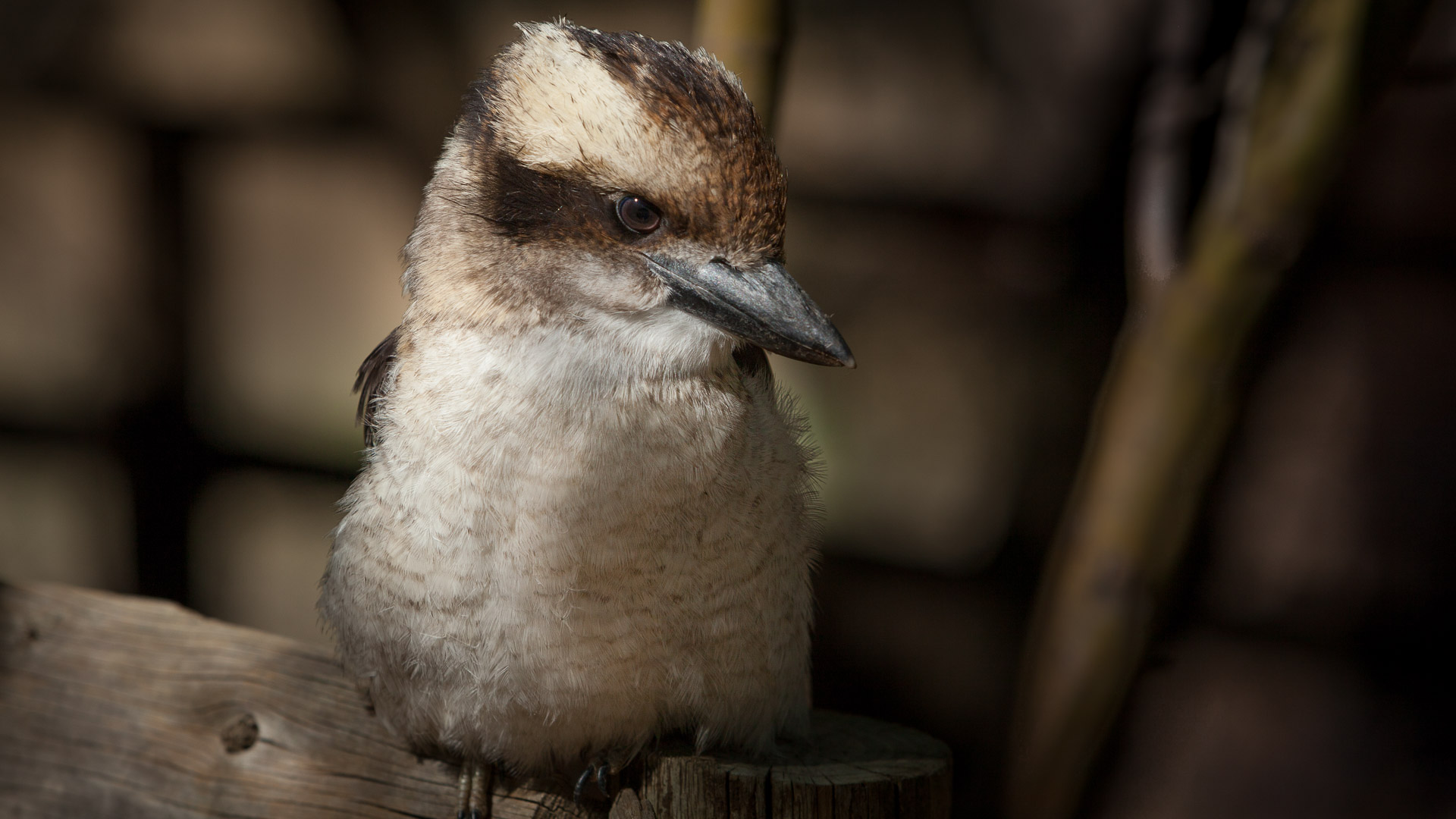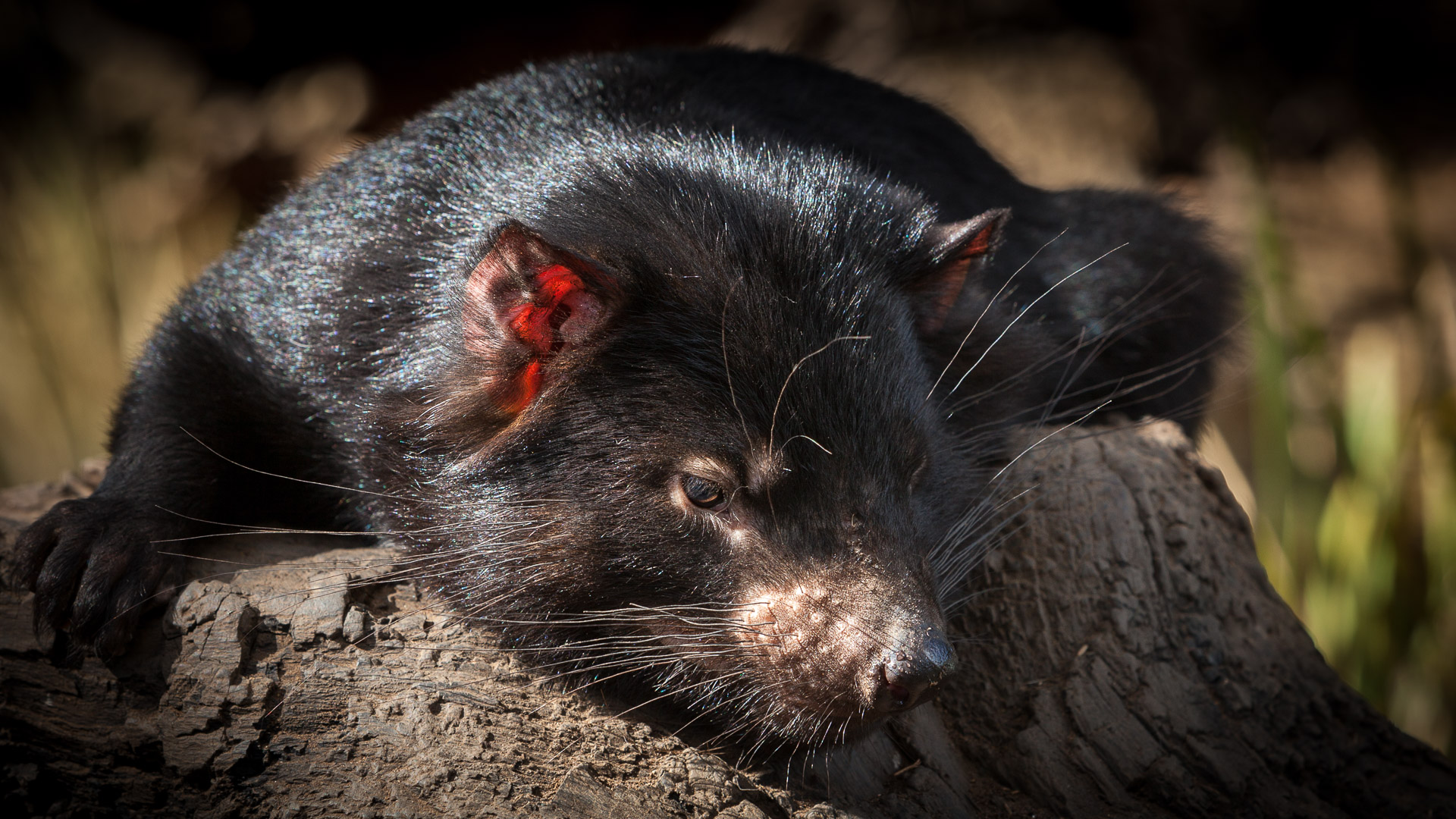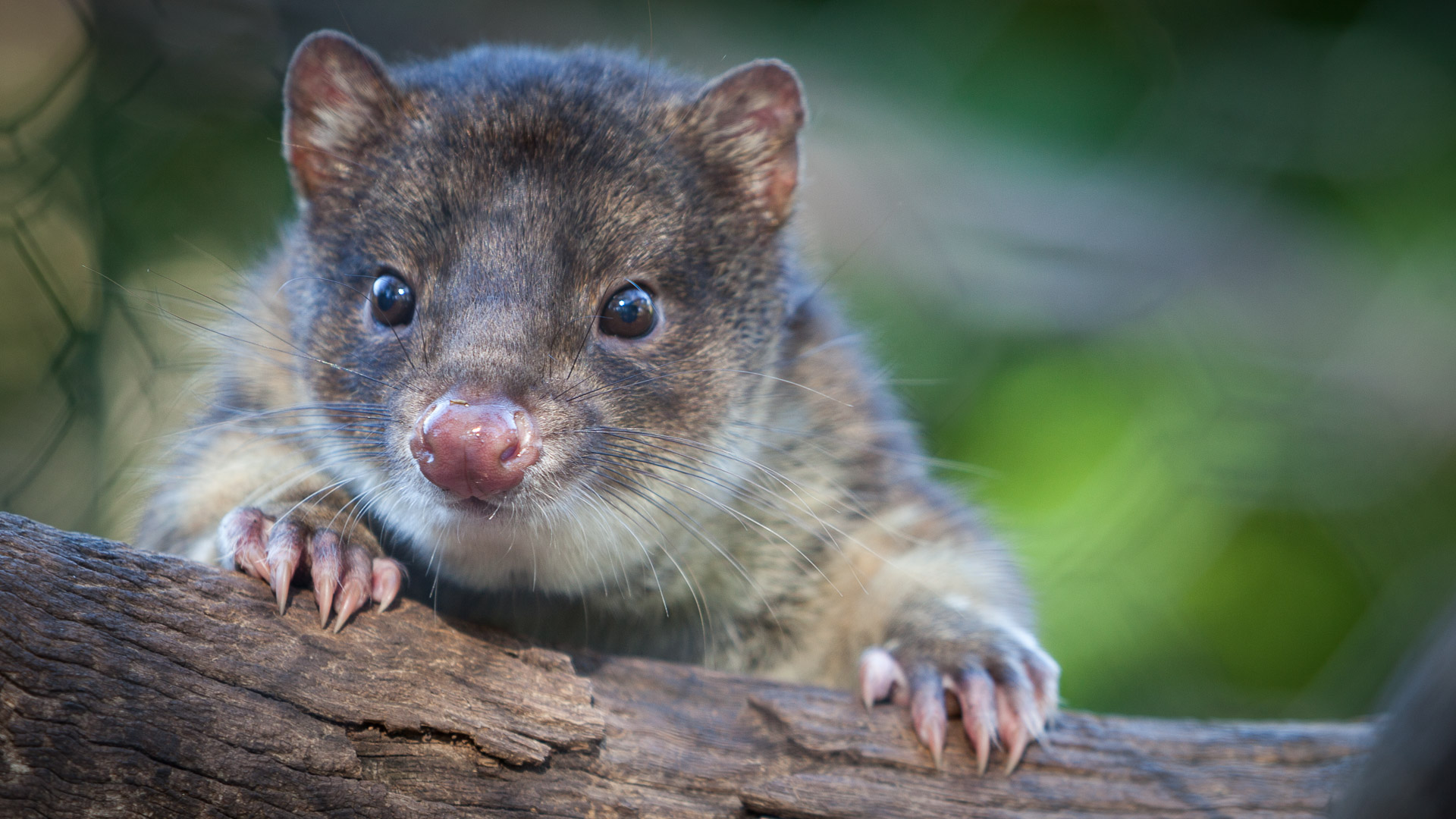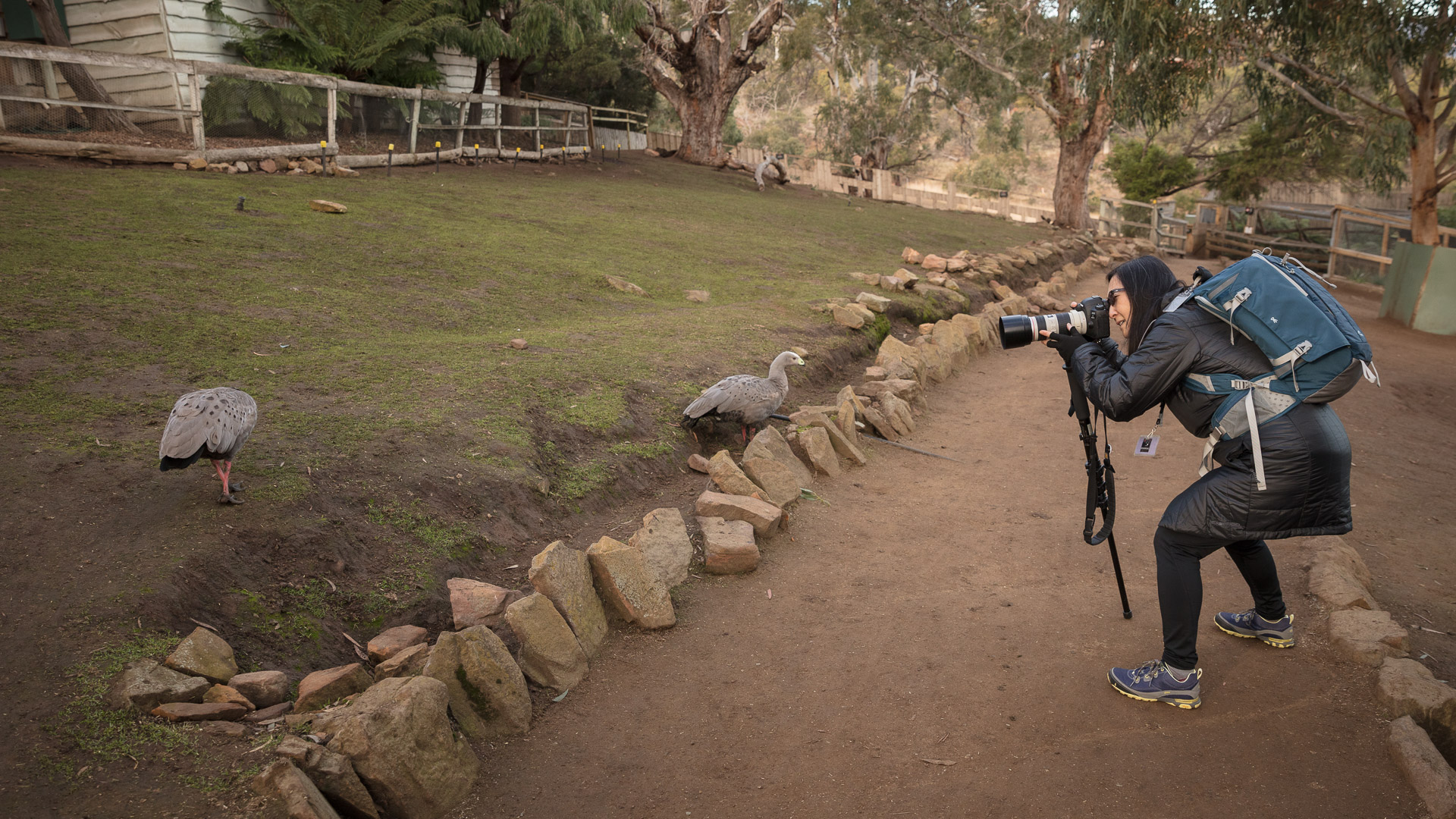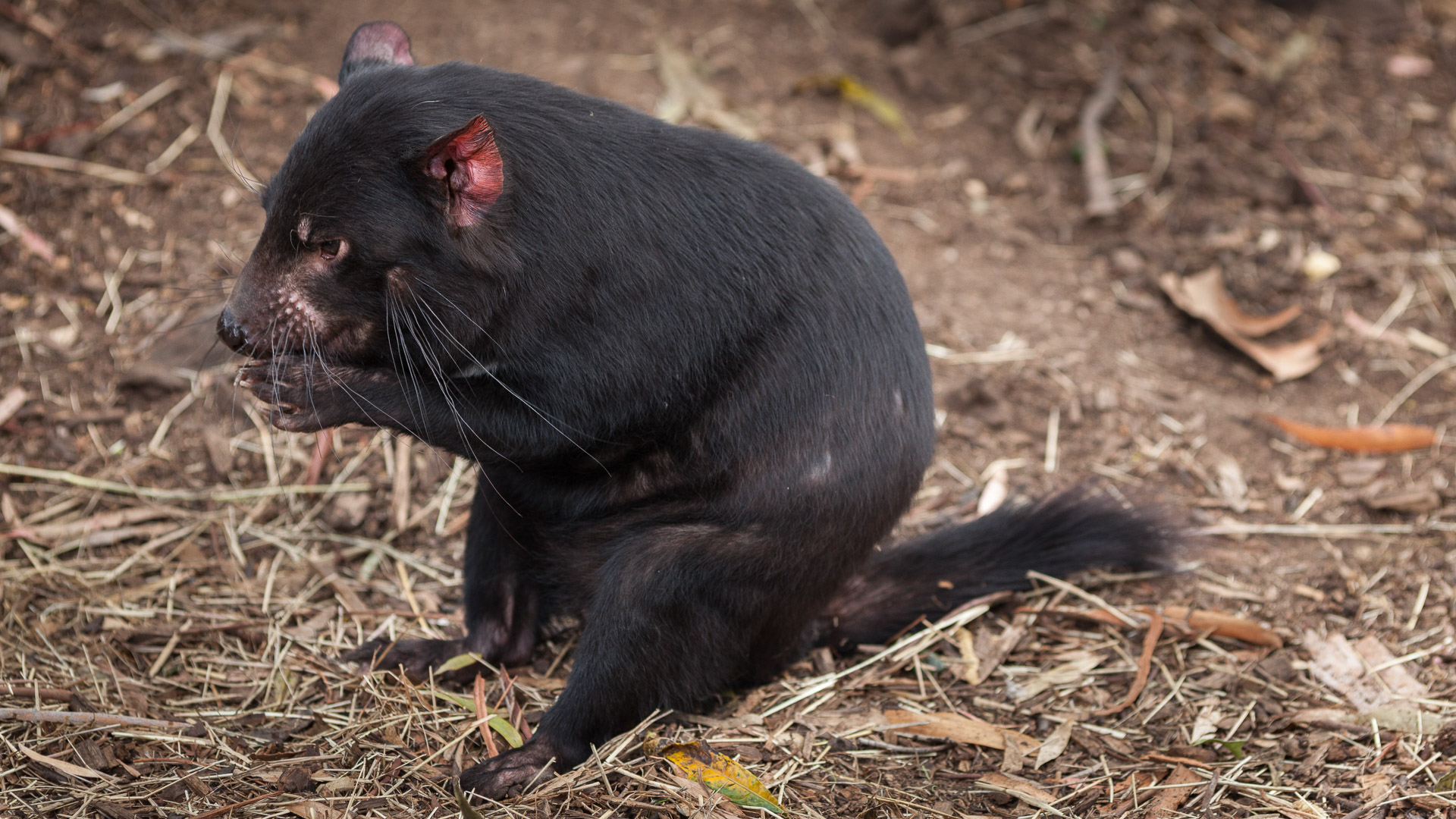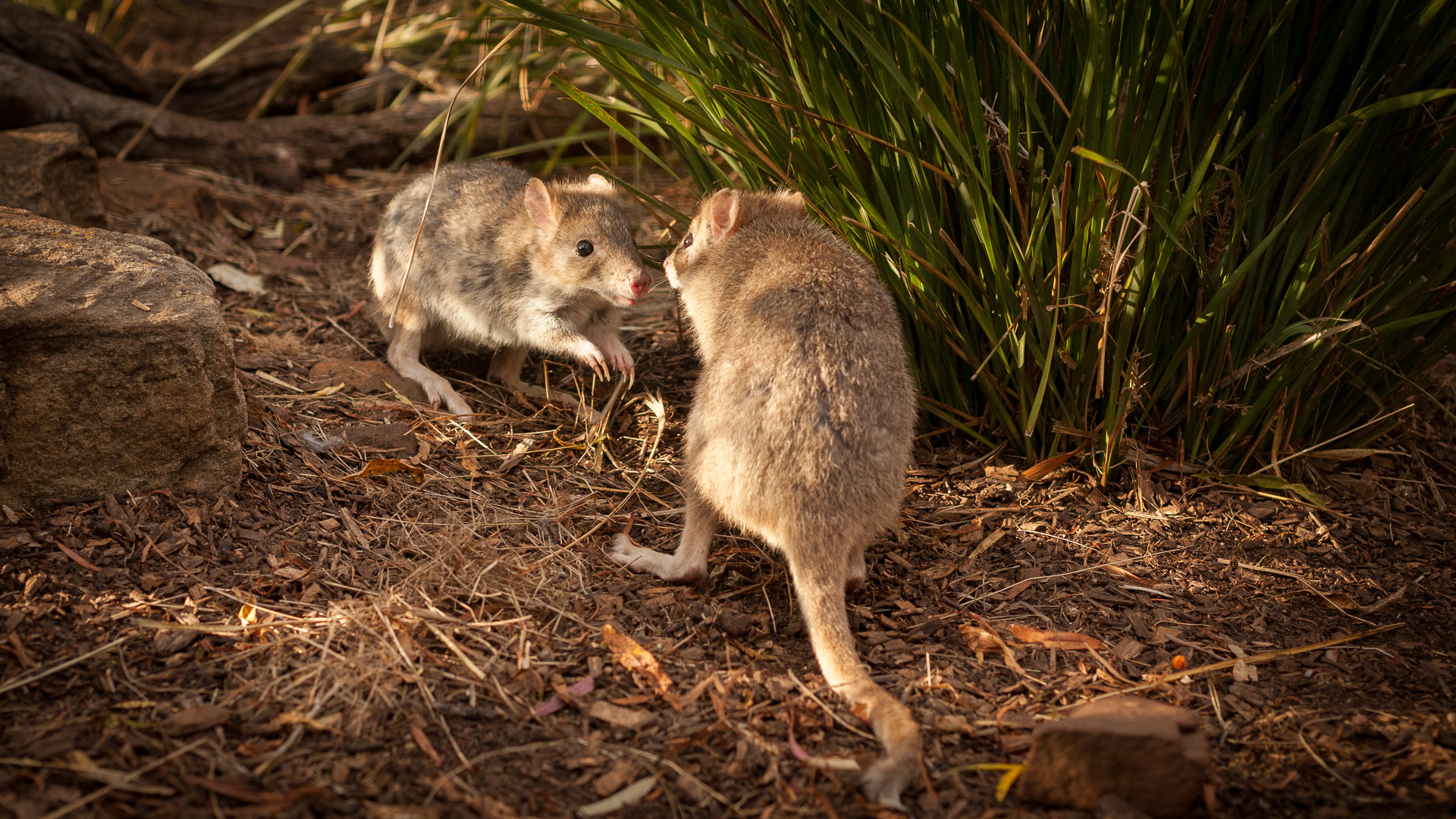 Private Wildlife Photography Tuition at Bonorong Wildlife Sanctuary
Shutterbug Walkabouts
Learn techniques for wildlife photography with a half-day private photography tuition workshop, on-location at Bonorong Wildlife Sanctuary. Includes an exclusive animal encounter for personal interaction and up-close photos.
Learn the most appropriate settings on your camera for wildlife photography and discover the importance of selecting the right backgrounds, using natural light, composition, focusing and so much more to create unique images. The majority of the animals are in a very natural setting, just like they would be in their natural habitat. In the sanctuary environment you will also learn to photograph through the fences & aviaries as may be necessary.
Duration: 4 hours (plus travel time from Hobart for complimentary transfers when requested)
Includes: Expert photography tuition | Entry into Bonorong Wildlife Sanctuary
Exclusive 1/2 hour up-close animal encounter | Drinking water and snack
* Complimentary transfers from Hobart CBD available by arrangement (please allow 1-hour additional for transfers (30mins each way) departing 30 minutes prior to scheduled start and returning approximately 30 minutes after).
About Bonorong Wildlife Sanctuary...
Bonorong Wildlife Sanctuary is a haven for injured, sick or orphaned native animals. Their ultimate aim is to rehabilitate the animals and return them to their natural habitat once they have returned to full health. All enclosures reflect the natural habitat of each creature, just as it enjoy in the wild. Finding wildlife in nature is often on of the biggest challenges for wildlife photographers, but at Bonorong you are guaranteed animal sightings so it truly is an ideal location for learning wildlife photography.
Some of the special creatures of Bonorong...
Tasmanian Devils | Wombats | Tawny Frogmouths | Koalas | Kangaroos | Emus | Quolls | Possums | Variety of native birds (free-flying and in large aviaries)
Optional add-on - Bonorong Night Tour:
Complement your photography tuition session by extending your time at Bonorong for a 2.5 hour night tour, guided by Bonorong's expert wildlife keepers/carers. Learn more about Tasmania's unique nocturnal creatures, enter selected animal enclosures, interact with the animals and assist the keeper at feeding time. Arranged by request - an additional cost applies.