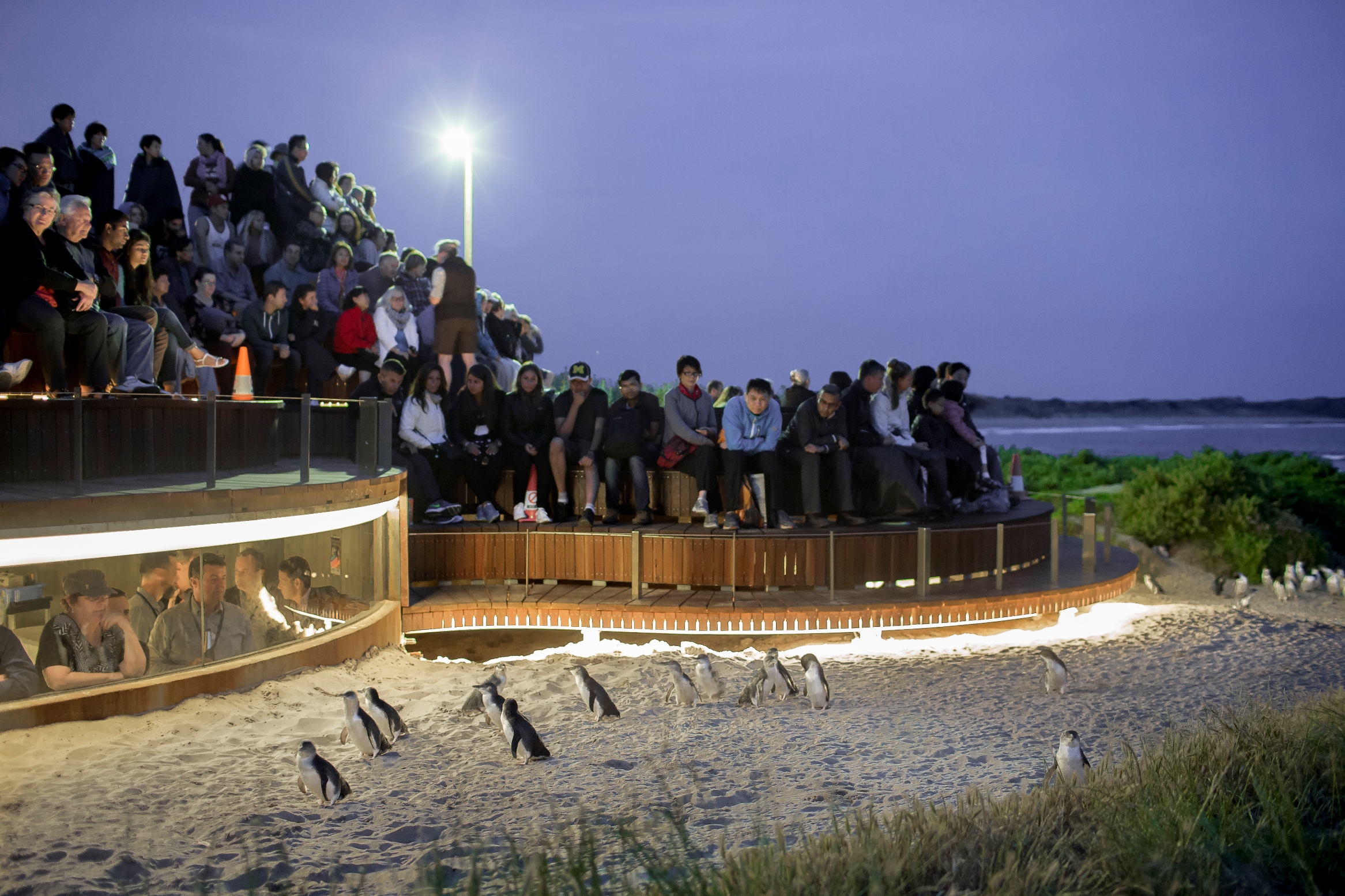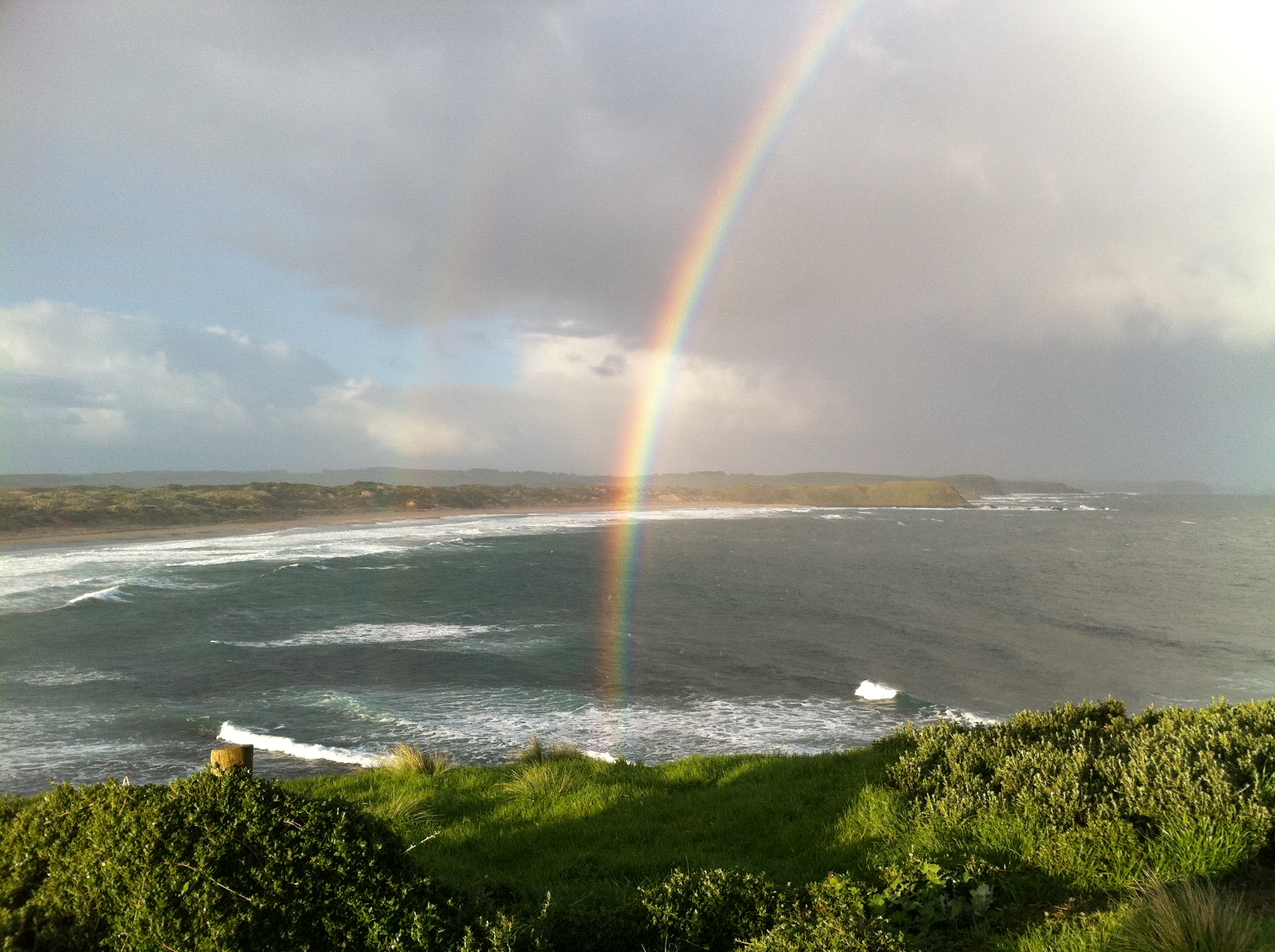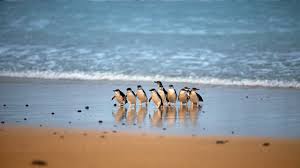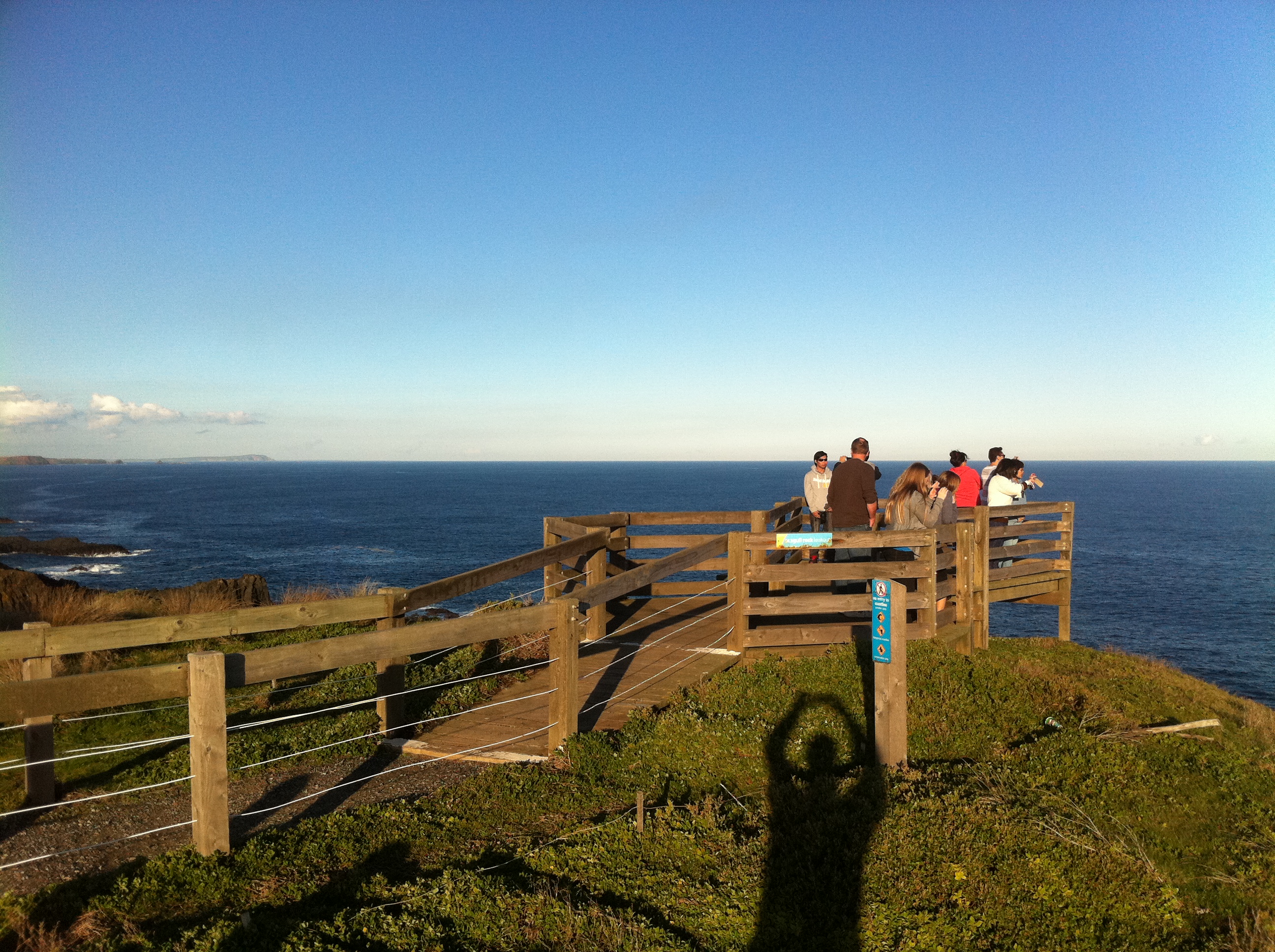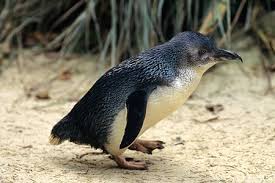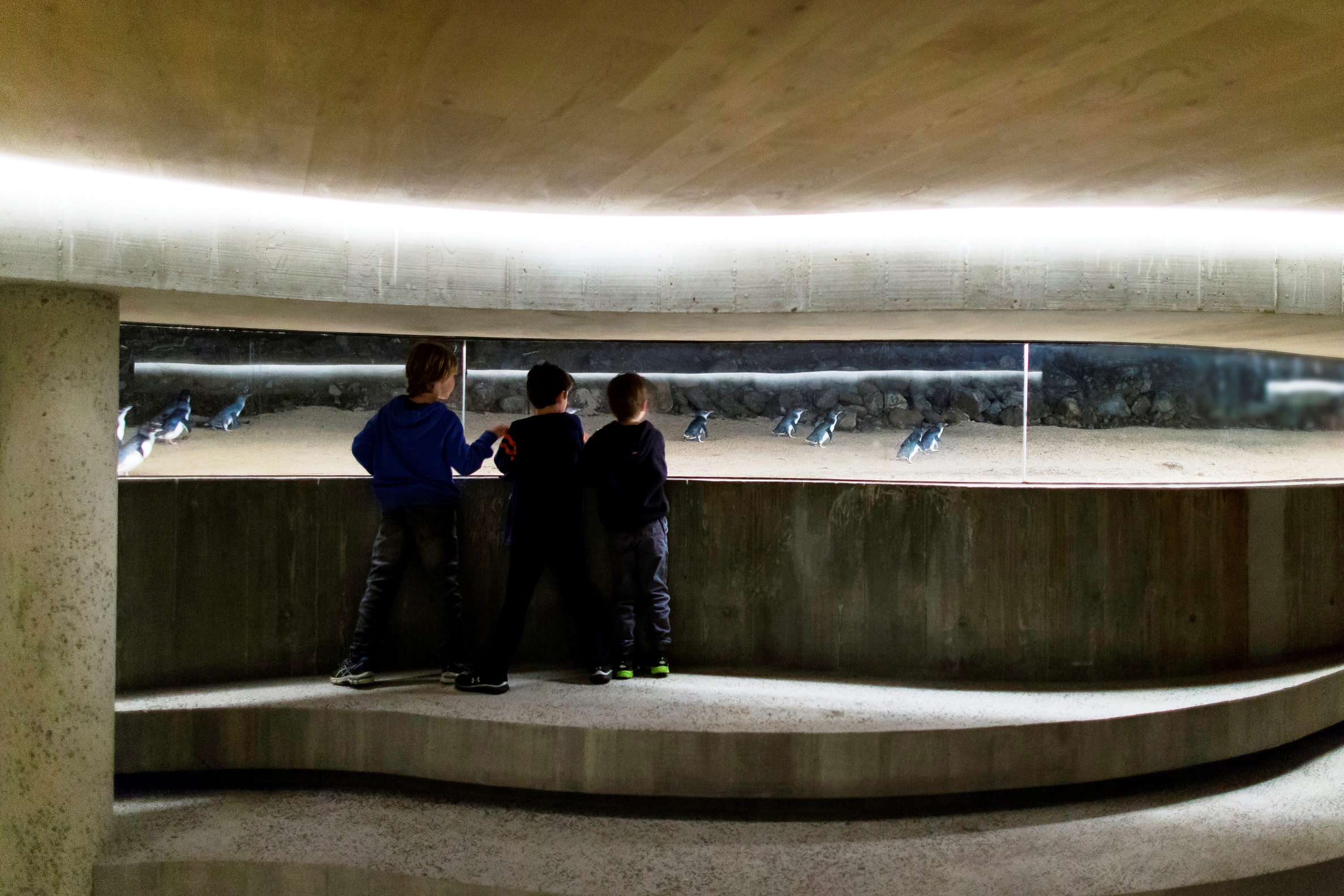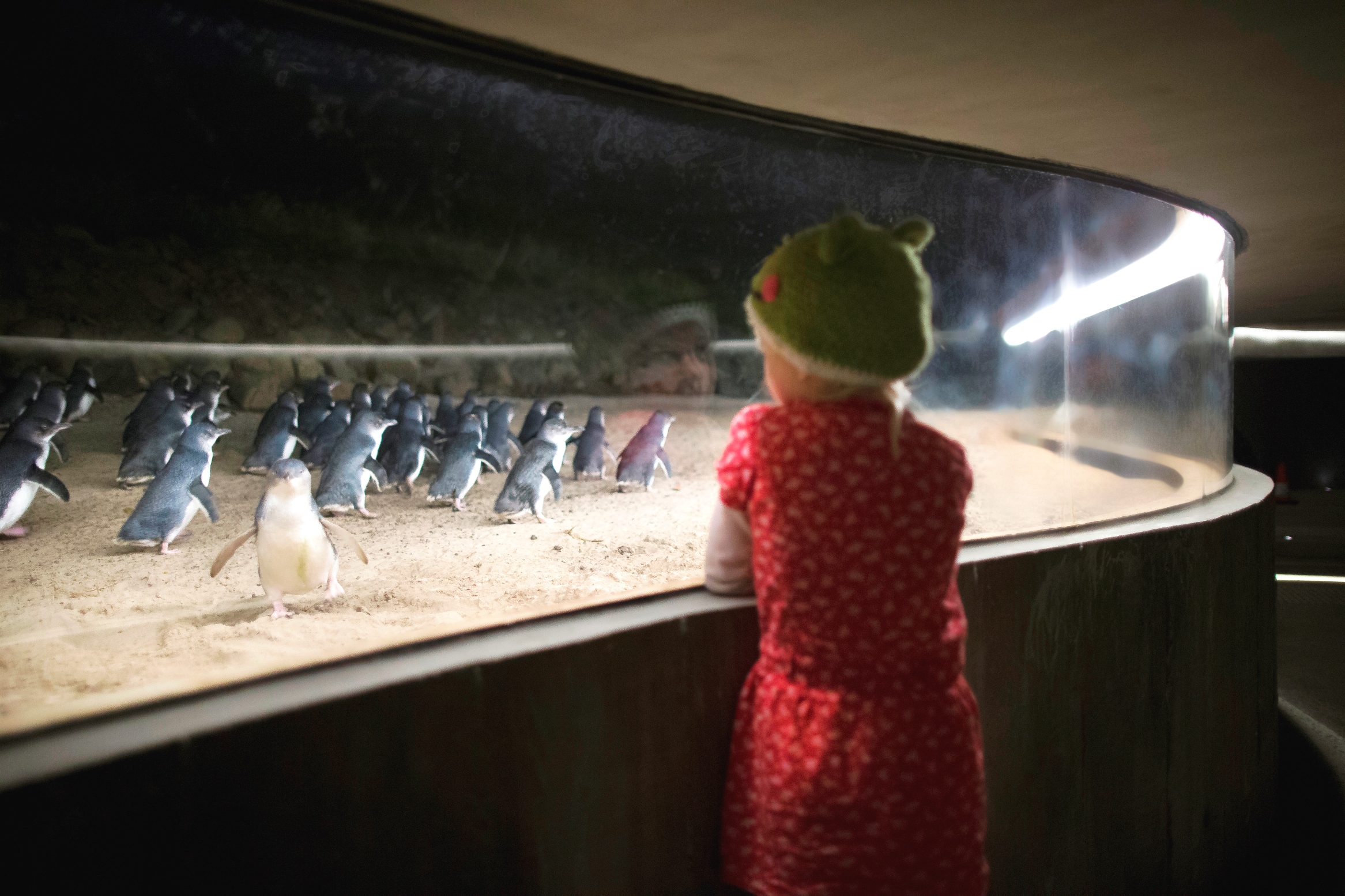 Premium Penguin Express
The Little Penguin Bus
Departure times:
January 4pm
February March 3.00pm

Early April 2pm

April May June July August 1.30pm
September Early October 2.00pm
October November 3.00pm

December 3.30pm

Return time: Approximately 8 hours after departure. Less in winter, more in summer.

Travel direct to the Phillip Island Penguin Parade and enjoy penguin viewing from the smaller premium seating area, 'Penguins Plus'. Less people and more penguins! The beachfront viewing stands and boardwalks offer great outlooks across the beach to start your viewing experience. Can you hear the 'huk-huk' of penguins as they gather in their groups and begin moving towards the shore? Watch closely as they emerge from the waves, then waddle across the beach toward their burrows in the dunes. One of the most fascinating wildlife events you will ever see.
You can also add on access to the exclusive indoor 'Underground Viewing' with eye-level penguin viewing through ground-level windows and limited to only 70 people. This will pop up as an optional extra during the booking process, Adults $20, Children 4 to 15 $10, Infants 3 and under no extra charge. Sold out Dec 24 25 26 Jan 27.

'Confirmed' bookings with us are still subject to availability at the Penguin Parade. If you don't hear from us within 24 hours of booking you can be sure we have you booked and confirmed with the Penguin Parade.

Please book as early as you can. Premium penguin viewing options can sell out months in advance for busy holiday periods.


Our tour includes:

A convenient Melbourne city centre afternoon departure. You have more free time to explore Melbourne!
Learn about Melbourne as we travel out through the south-eastern suburbs.
We include a short drink/snack/toilet break about halfway to the island.
Enjoy a scenic drive around the edge of Westernport Bay to wonderful Phillip Island.
Hear about the history of Phillip Island and the Penguin Parade.
Take in the spectacular Bass Strait coastal views while on a short walk at The Nobbies. (depending on time available)

Look for wild swamp wallabies, penguin burrows, sea birds and birds of prey while on a drive around Summerland Peninsula.
We arrive at the Penguin Parade approximately one hour before the penguins are due to appear. There is time for dinner in the cafe or restaurant, souvenir shopping and learning more about the penguins in the Visitor Centre.
Enjoy all of the penguin viewing time available, about one hour, in the Penguins Plus seating area (300 seats) and along the boardwalks. We are always one of the last tour buses to leave.
We will take you home to any accommodation in Melbourne's city centre, Docklands or Southbank.
Commentary is provided throughout the day by your friendly professional driver/guide.
All tours have a maximum of 11 passengers and we travel in comfortable aircon minibuses.
Pickup/departure instructions:
All tours depart from one central city location, The Rendezvous Hotel 328 Flinders Street Melbourne near Elizabeth Street. Most city centre hotels are within 15 minutes walk, often much less, or you can use our free city centre trams. Have a look at the map on our Contact page. Passengers will be returned to any city centre accommodation at the end of the tour. If your accommodation is outside the city centre/downtown area please ensure you have suitable transport available for when we return, approximately 8 hours after departure.
Included in price:
Return tour with commentary and Penguin Parade 'Penguins Plus' entry tickets. Meals and drinks are available for purchase at the Penguin Parade at your own expense.
What to bring:
Bring or wear warm waterproof comfortable clothing and closed shoes in any season. Bring a camera, although no photography of the penguins is permitted.
Childrens price includes children aged 4 to 15 years. Infants price includes children under 4.

Cash payments on the bus are available for this tour. Please write Cash Payment in the Special Requirements box. When you click on Pay Now your credit card will not be charged. Any cancellation within 48 hours of the booking date or no show will result in your credit card being charged the full amount owing. All fares are the same for cash or credit card payments.
We are very proud of our low prices for our small group tour. To save you a price comparison search, AAT Kings large coach tours charge:
Budget Express $145.00
Premium Express $176.00
Guided Ranger Tour Express $212.00