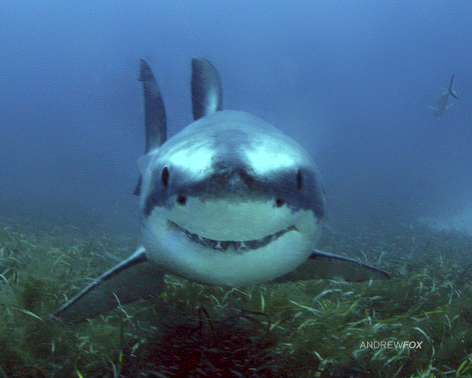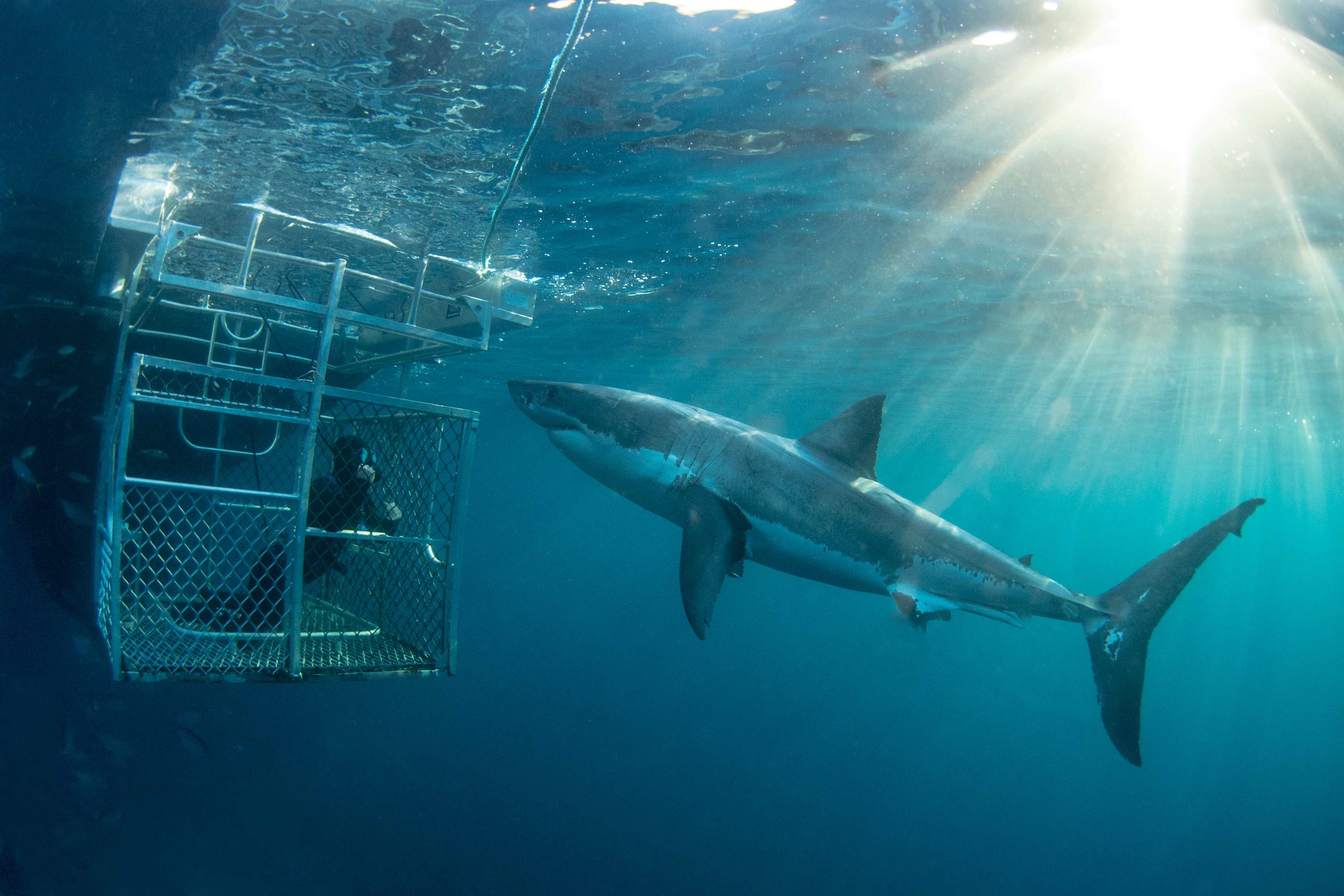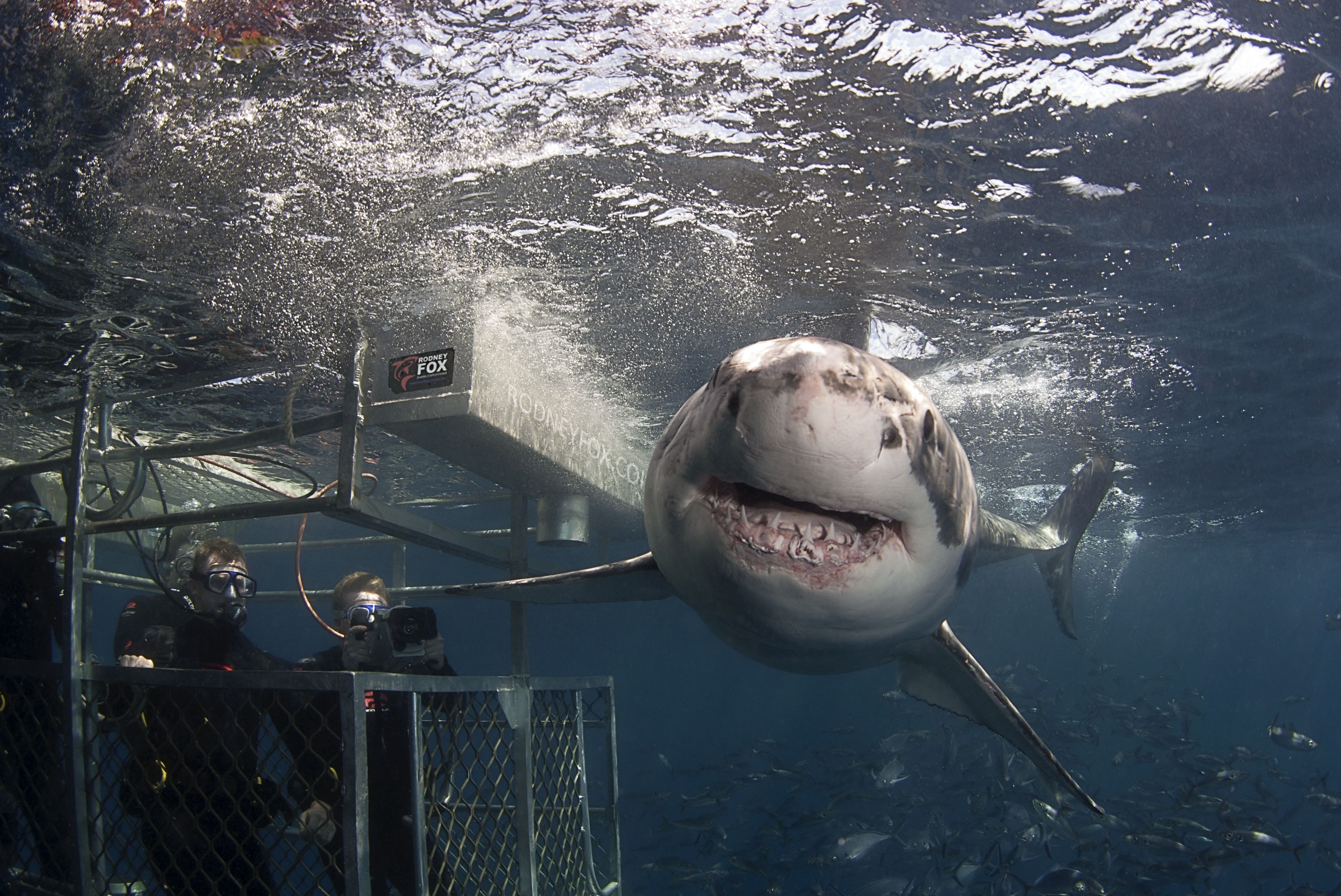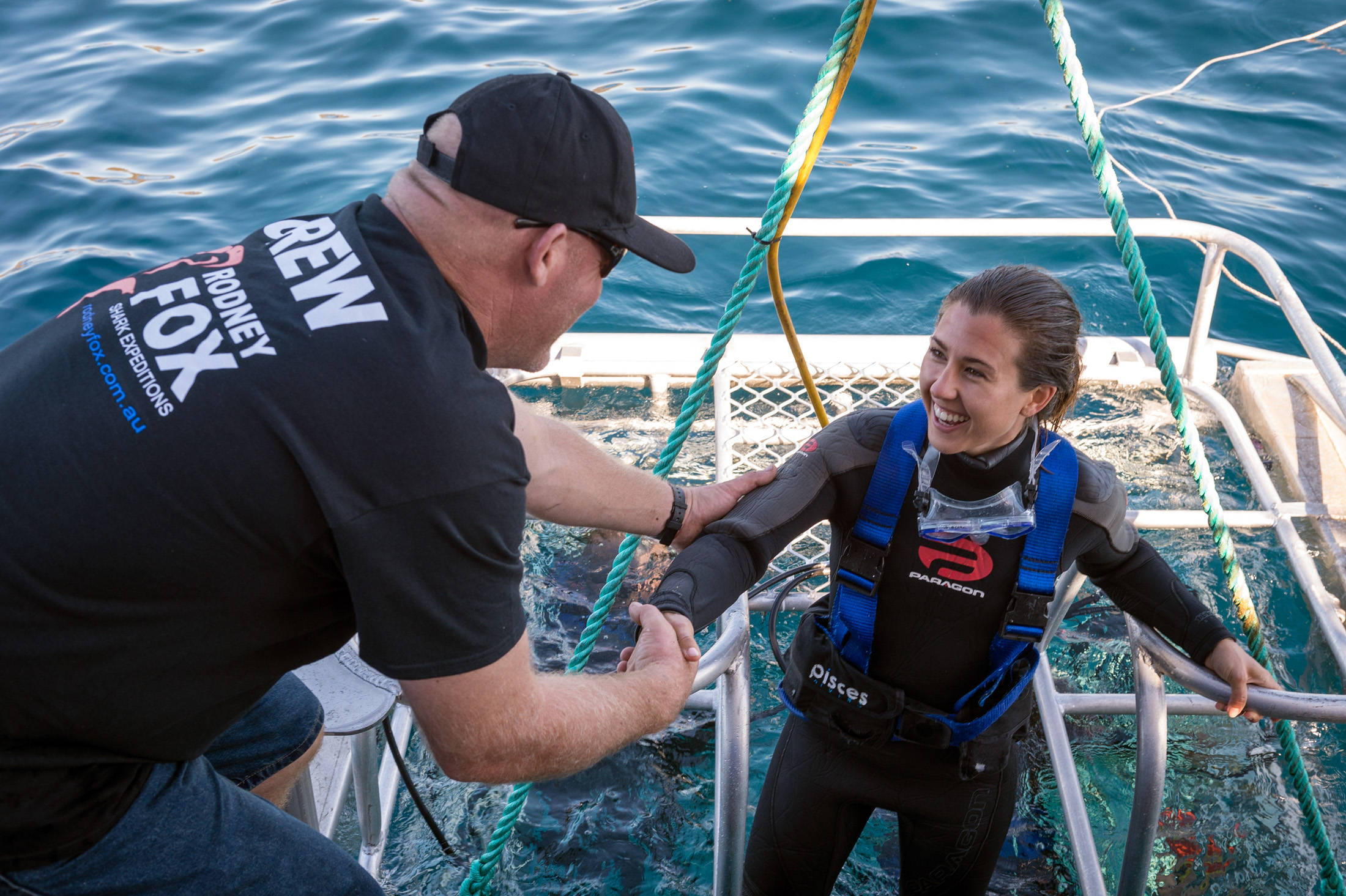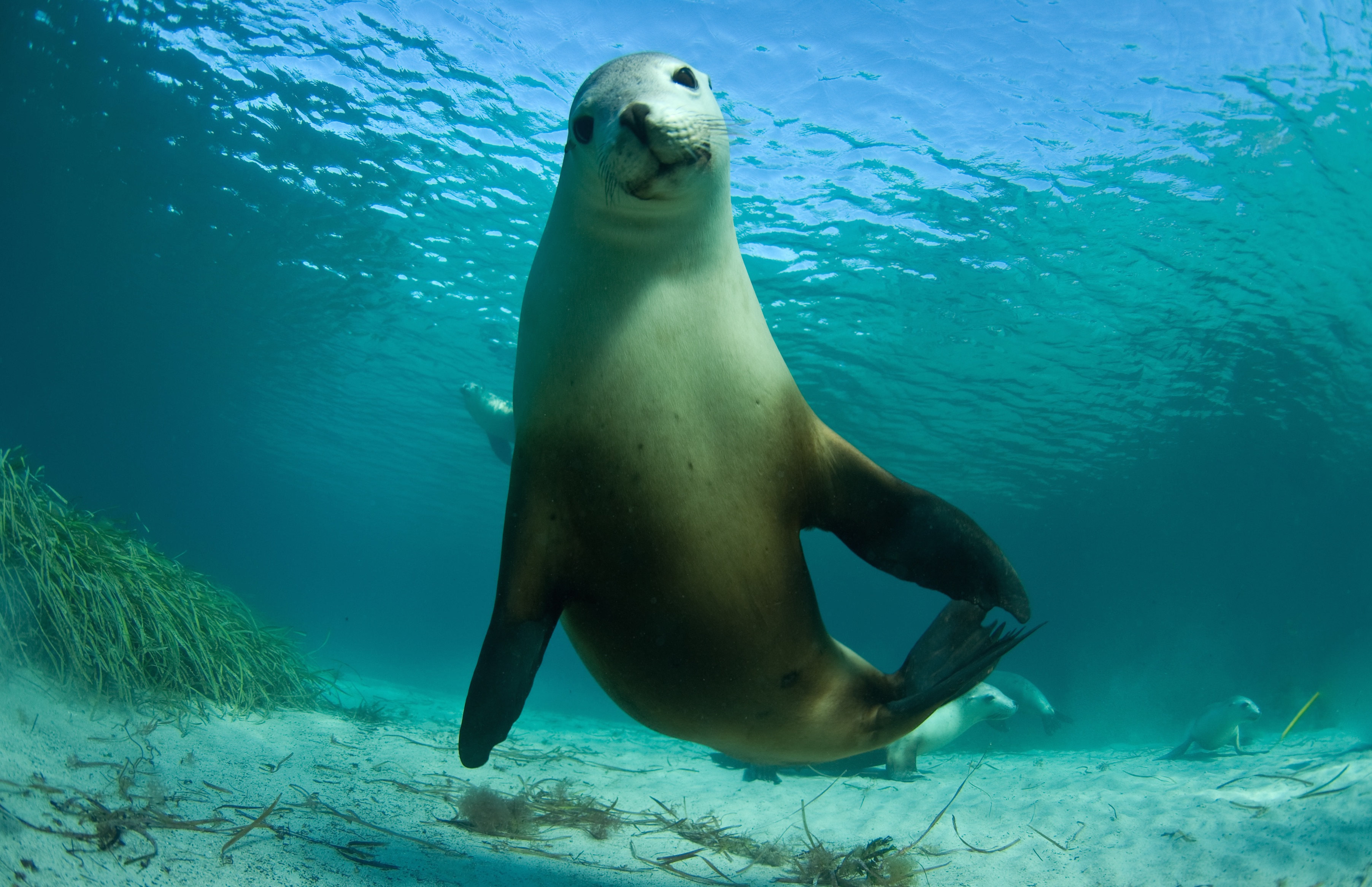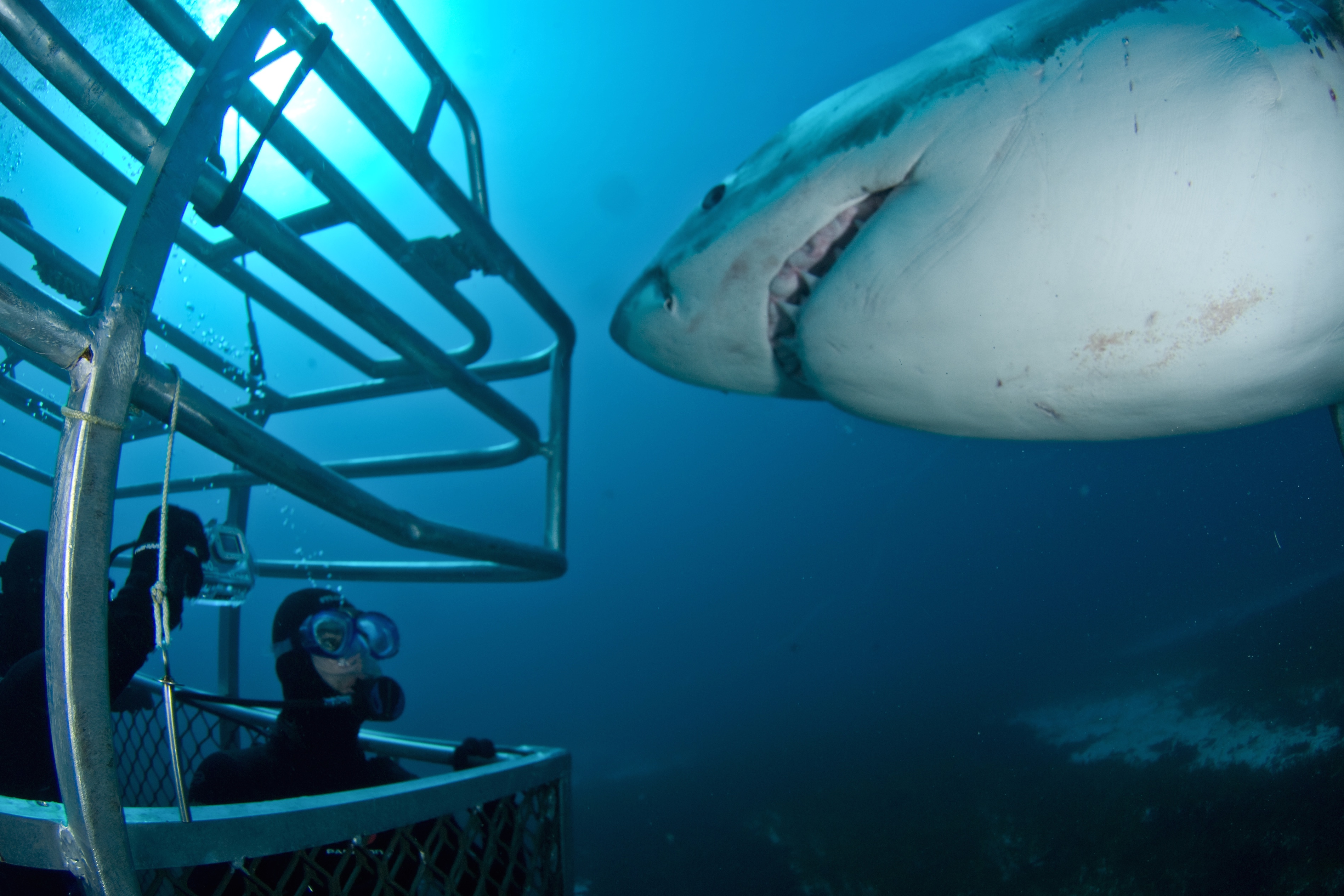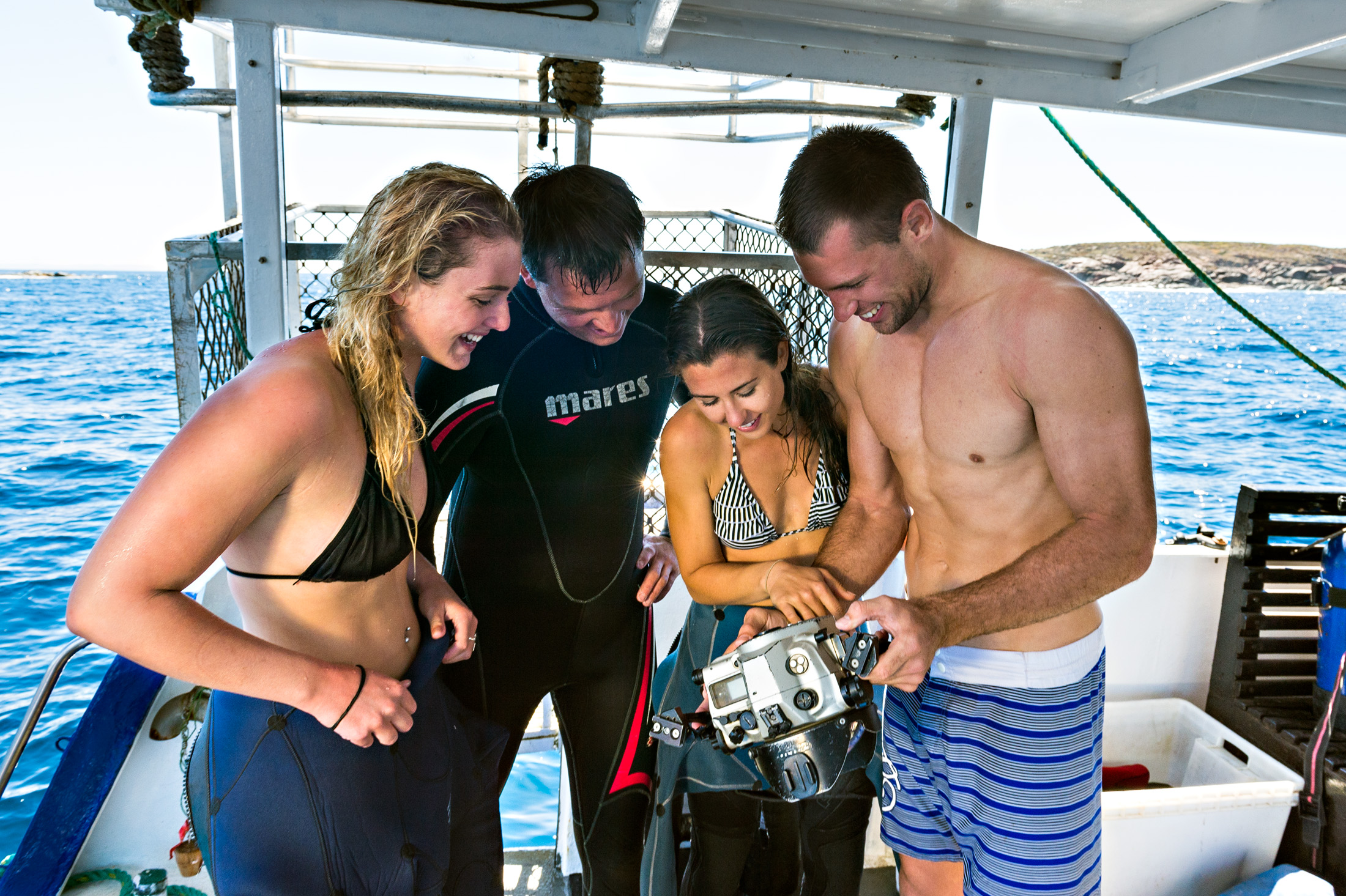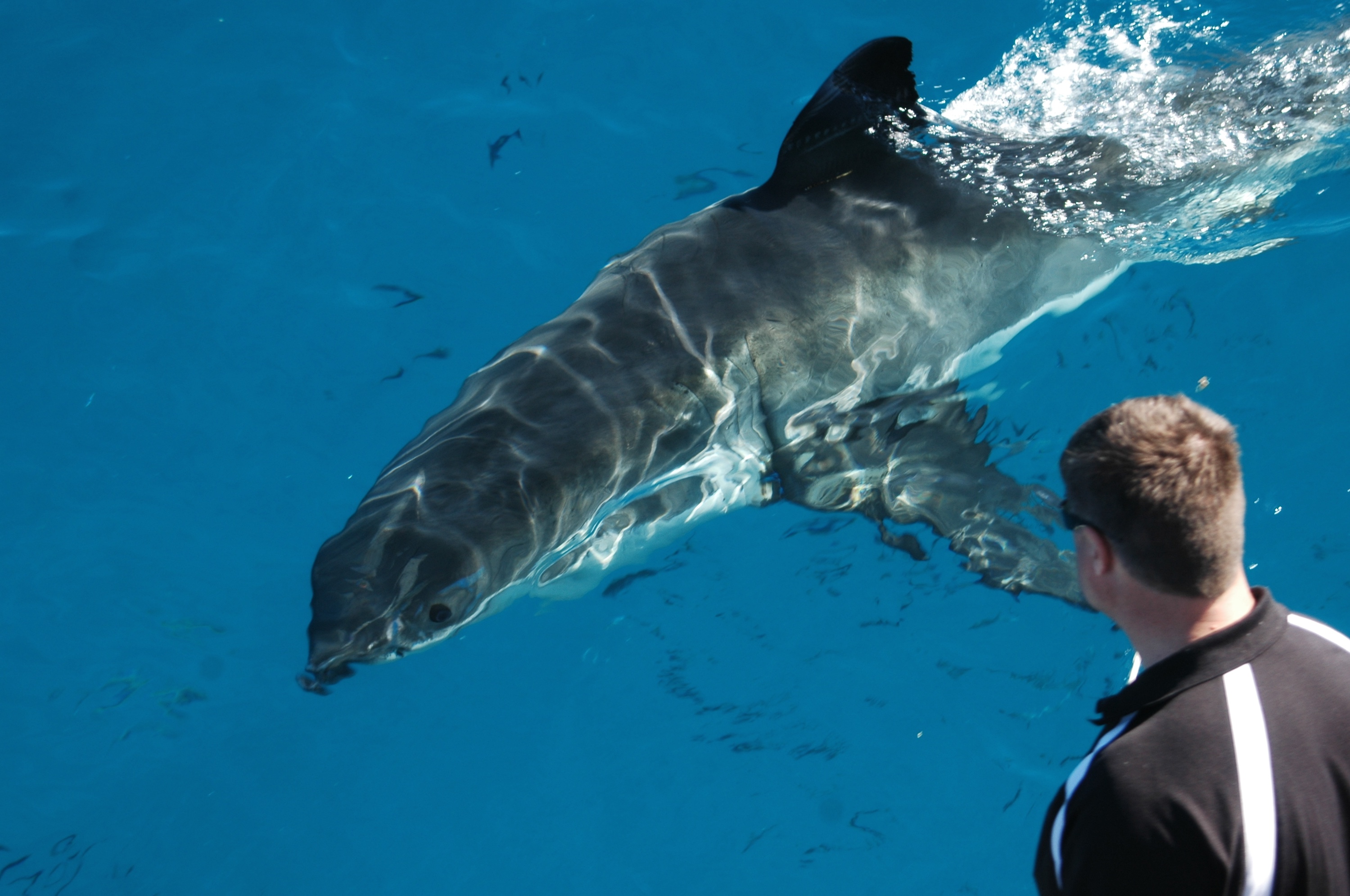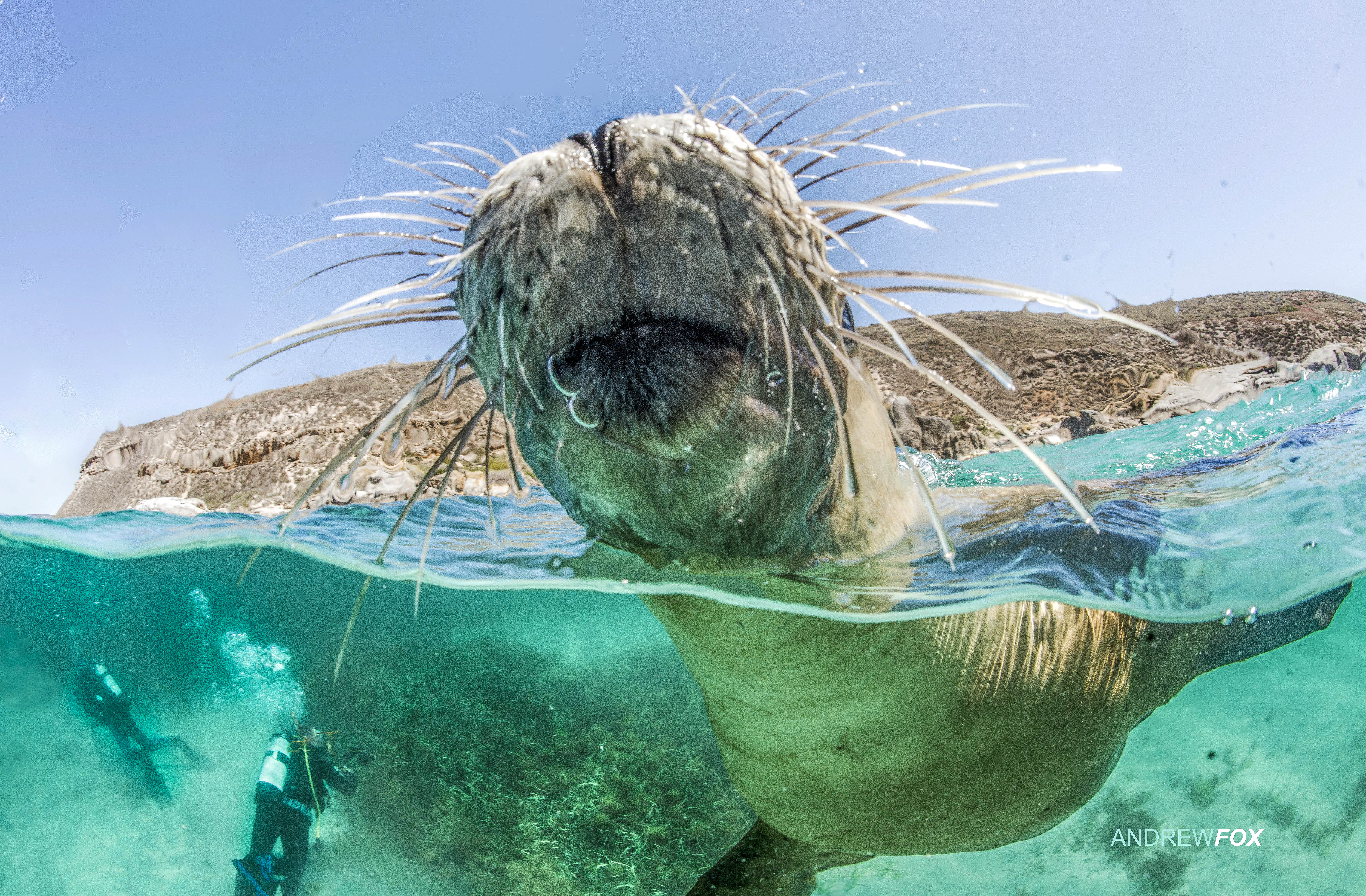 Great White Escape (2 Nights)
Rodney Fox Shark Expeditions
Our new zippy 3-Day and 2-Night "Great White Escape" is specifically designed for people who are little pushed for time but still want to accomplish a full Rodney Fox level experience immersed in the world of the Great White Shark and maximising their time at sea. This new convenient itinerary allows guests the option to actually fly in to Port Lincoln as late as the morning of departure, and we are back home in port on Day 3 in time to fly out (anyone that has not SCUBA dived below 5m depth that final day) on the last QANTAS and Regional Air Express (REX) flights back to Adelaide. At the same time it still allows any SCUBA divers in our group to partake in our world exclusive Ocean-Floor-Cage with realistic opportunities to do multiple deep dives.



On this Escape, we launch the world's only Ocean Floor Cage for qualified SCUBA Divers who want to try this up to 3 times. However, all guests and divers (qualified or not) are also able to get up-close and personal with many potential dives and hours to spend with the Great Whites in our Surface Cages. The weather is usually kind from late Spring to early Autumn – with long sunny days, and warm nights. It is an adventure for people of all ages, although we normally recommend children are at least 8 years old, and able to cope in an adult environment. Please contact our office to discus this further.
Day 1
We'll meet you at the Marina Hotel, Port Lincoln at 10:15 and then escort you to your vessel. We are able to wait a little for any late flights into Port Lincoln, where passengers can then travel straight to the vessel. We welcome everyone onboard from 10.30am. You'll be shown to your cabins where you can unload before the formal introductions and safety talk, then our journey down to the Neptune Islands begins. The scenery is spectacular – we pass through the stunning Thorny Passage and stop by Hopkins Islands for an hour so you can snorkel or dive with Australian Sea Lions. According to the weather, other coastal snorkeling/diving or shore parties may also be offered around the remote and isolated islands and coastal National Parks.
We then make way out to the dive site at the offshore Neptune Islands (our destination) where after the exhilaration of the sea lions and coastal beauty that day, there is time to relax, unwind, talk about the day while feasting on the buffet, engage in the Great White Shark Research Talk (really interesting, with some amazing photography), check out the amazing night-sky, retire to your cabin.
Day 2
We wake up on location, where you'll no doubt be looking to spot a few dorsal fins. Guests are welcome to sleep-in or rise to witness a spectacular Neptune Island Sunrise. After a hearty cooked breakfast Divers are briefed, and the Surface Cage hits the water, ready for action. Our priority is for everyone to see the sharks in the surface cage before we descend deeper with our SCUBA diving guests down deep in the ocean floor cage.

Diving continues all day in the Surface Cage and also with the Ocean Floor Cage for SCUBA divers. We also like to hop in the tender boat, check out the Long-Nosed Fur Seals and go walking around the Neptune Islands. Here, there are many bird species and to watch and the more elusive Australian Sea Lions can also sometimes be spotted. The evening brings more opportunity to immerse yourself in the beauty of the Neptune Islands, listening to the sounds of the seals with a chilled glass of white. There is plenty time 
to chill out and rest. We have heaps of games on board, as well as books and videos and sometimes host a night of shark quizzes and fun – it's really up to you how you spend the evening. Hit the hay when you feel like it.

Day 3
More time to spend Surface and Ocean Floor diving – there is no time limit in the cages, as
 long as everyone in our smaller sized groups has their fair share. You can also do some Shark and Wildlife watching from the observation deck, relax with a book, work on your tan – anything that floats your boat. Leave the Neptune Islands by 1:30 PM and enjoy some local South Australian 'drinks on the bow' usually with 
common dolphins joining us for company. We arrive back in Port Lincoln by 5.00PM for guests to disembark and either transfer to their Port Lincoln accommodation or transfer directly to the airport.

*Itinerary is indicative only (subject to weather and any other circumstances that may affect the order and scheduling of events).
**Please check all flight times, this tour is designed for guests to fly in/out on the boarding/departure days but guests must check with the airlines as flight times can change.
*** Please Note that all Ocean Floor Cage (SCUBA) divers in the group should allow an 18-24 Hour No-Fly-Time after their last dive below 5m deep. So if planning to fly out on the evening of return on day 3, any SCUBA diving done below 5m should be done only on day 2 (and/or day 1 if offered). Otherwise, onshore accommodation is required in Port Lincoln and a fly out is allowed anytime from the following morning. This "no-fly" rule does not apply as a result of Surface Cage diving and/or shallow sea lion Snorkelling/SCUBA (if offered on the final day) less than 5m.