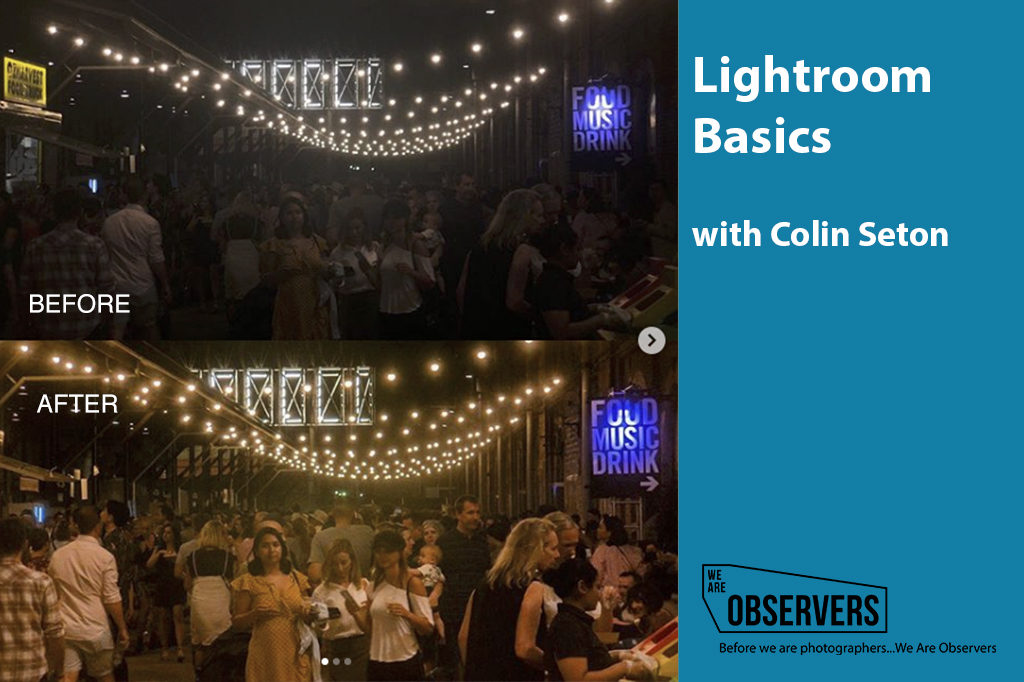 Lightroom — Organise & edit photos
We Are Observers
The WAO Member price for this workshop: $98.50.
Not a member? Read more...
Overview

With this workshop you will be able to access, categorise, edit and publish your photos without having to manually go searching through multiple hard drives to find your photos.
This Lightroom workshop is part of our Fundamental Workshops and it will help you create a 'photography workflow' and set up a searchable archive for your photo library.

About your Lightroom mentor
Colin Seton is an experienced Adobe educator. He is a software consultant for a diverse range of industries, providing one-to-one training and coaching for existing software and new technologies. Colin is also a passionate photographer using a traditional DSLR, a mirrorless as well as his smartphone. He uses Lightroom for his own archives and has been on the WAO team since we began in 2017.
What you will need
An Adobe subscription which includes Lightroom.
If you have a laptop, bring it along!
Bring your camera or an SD card with some images.