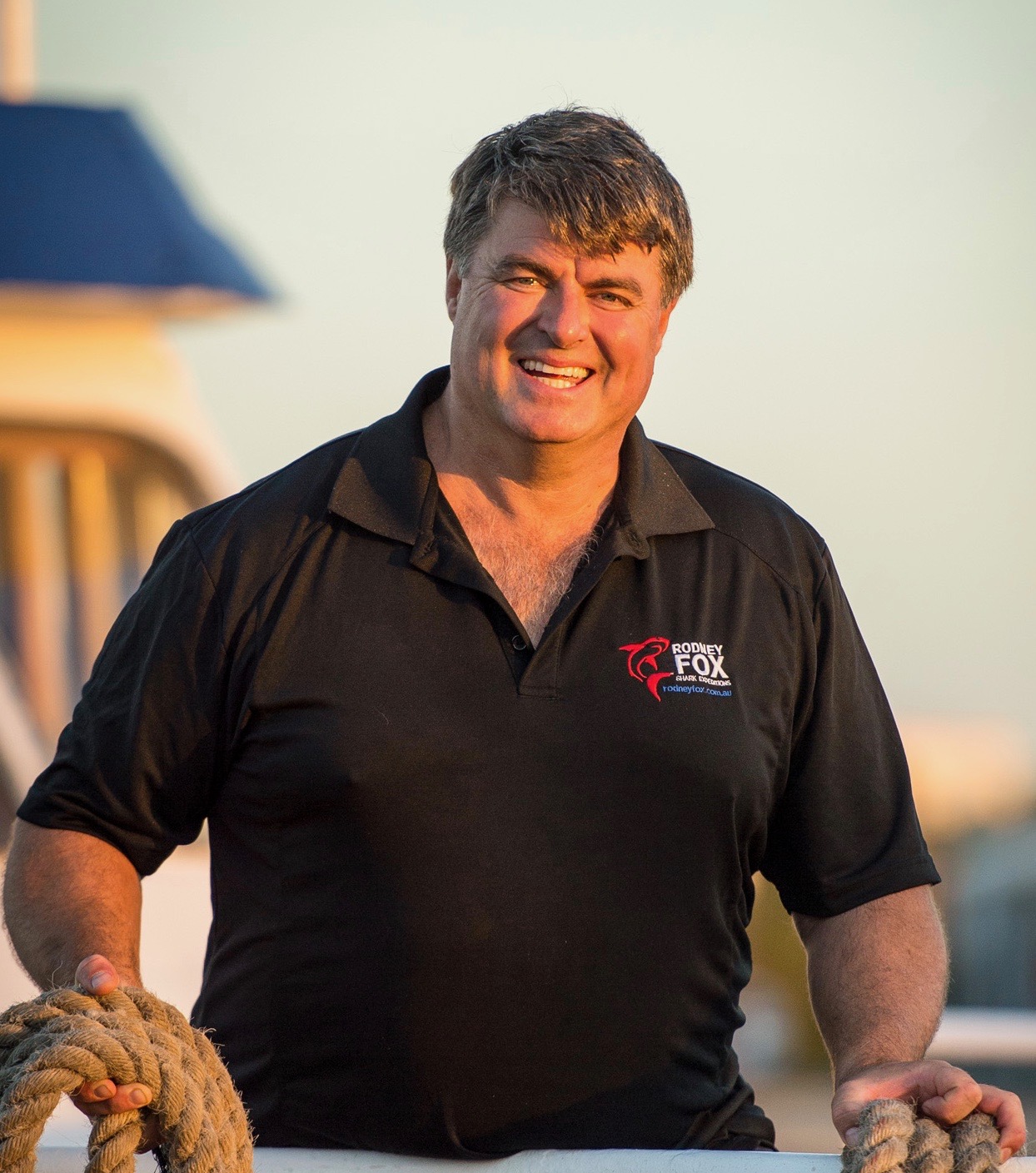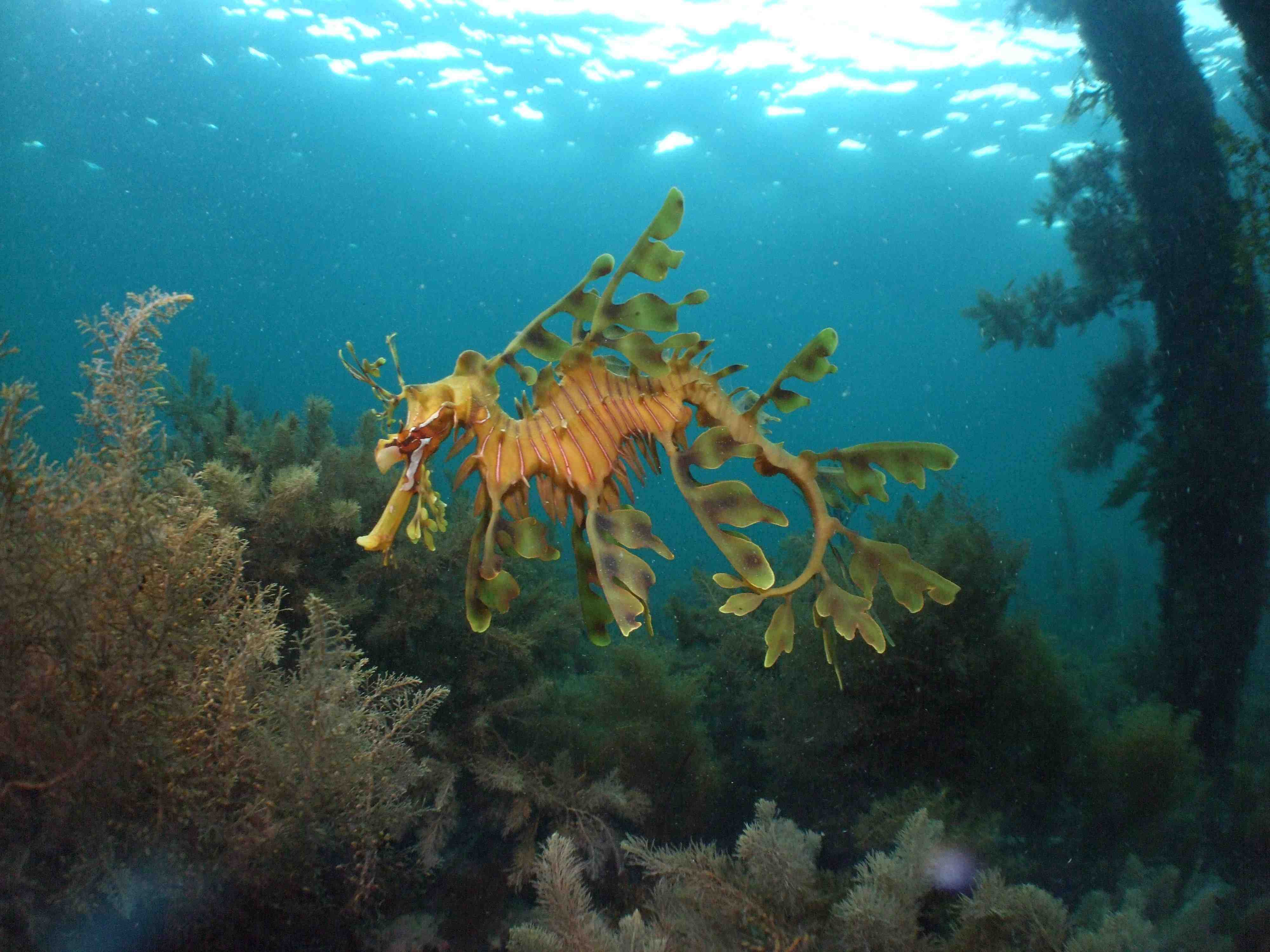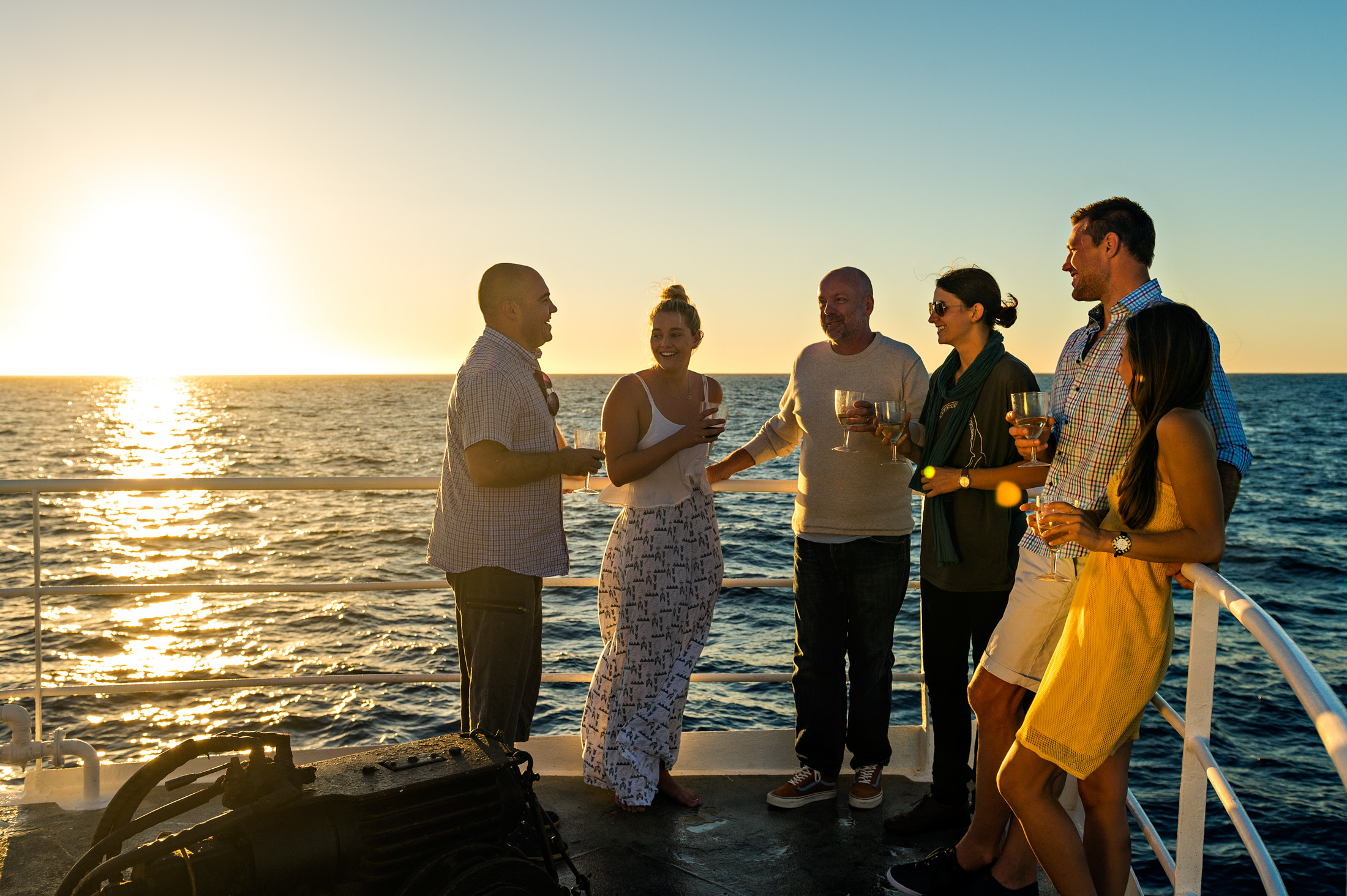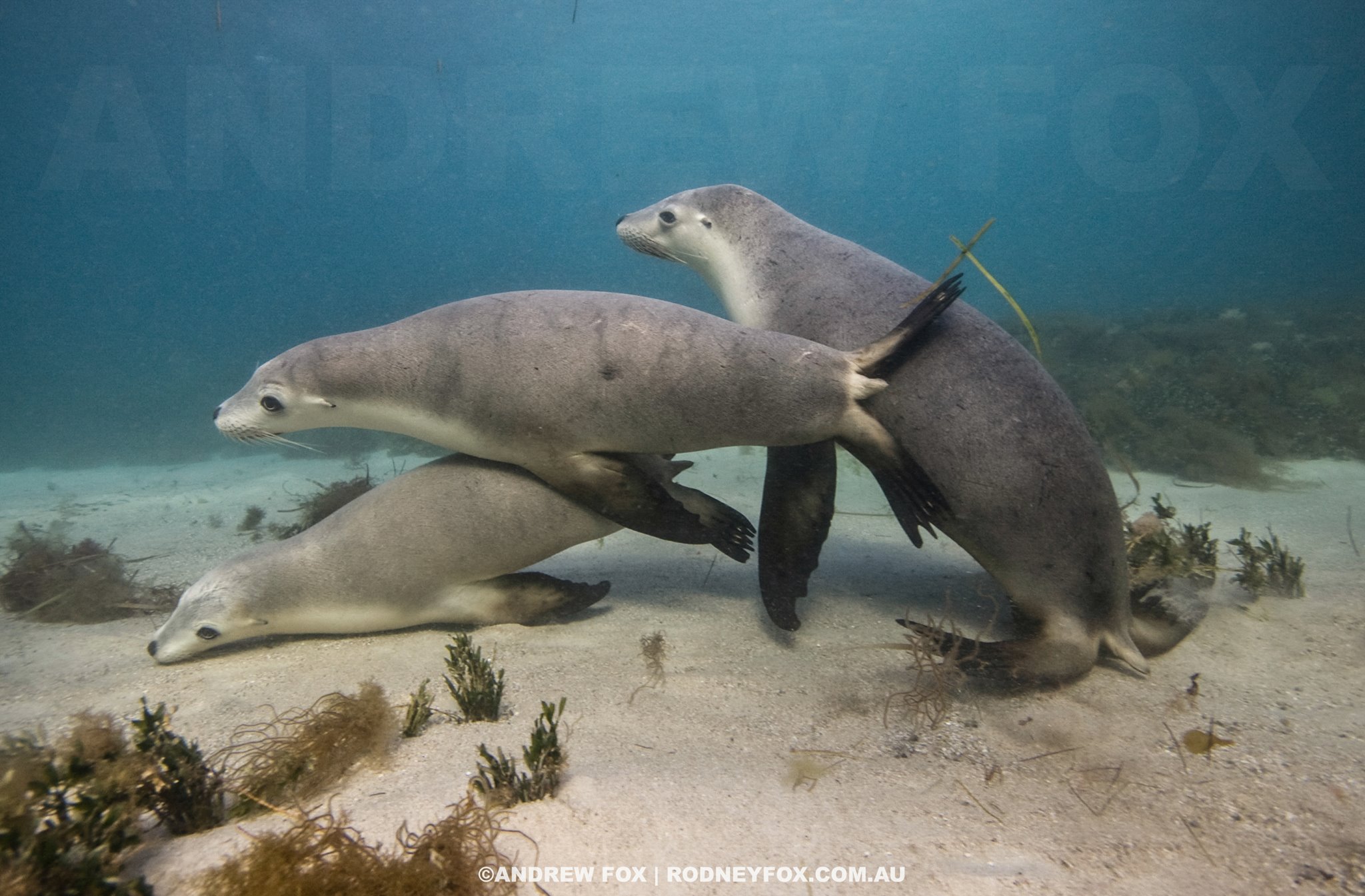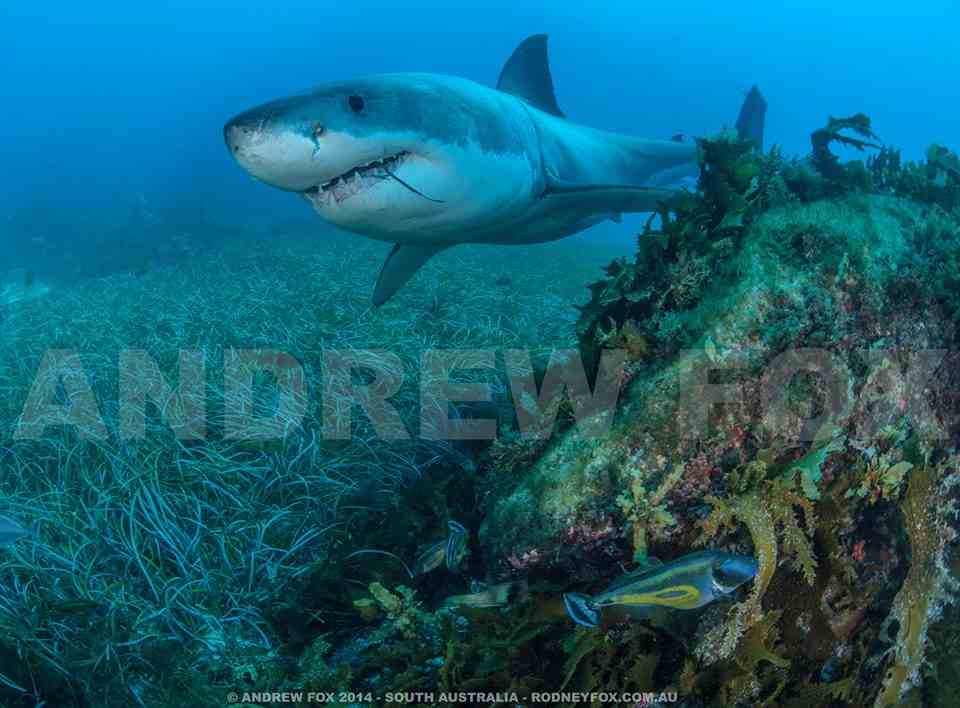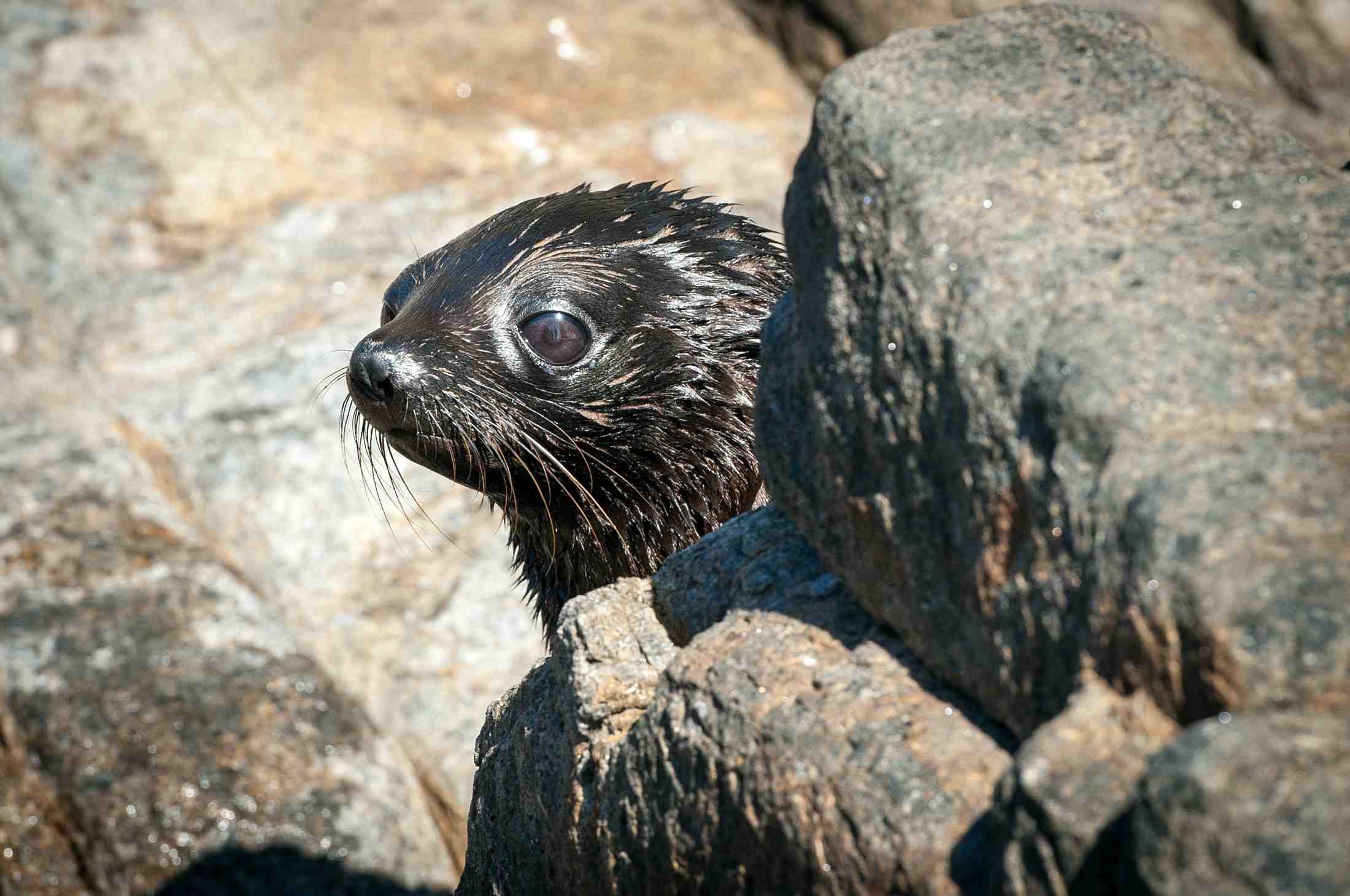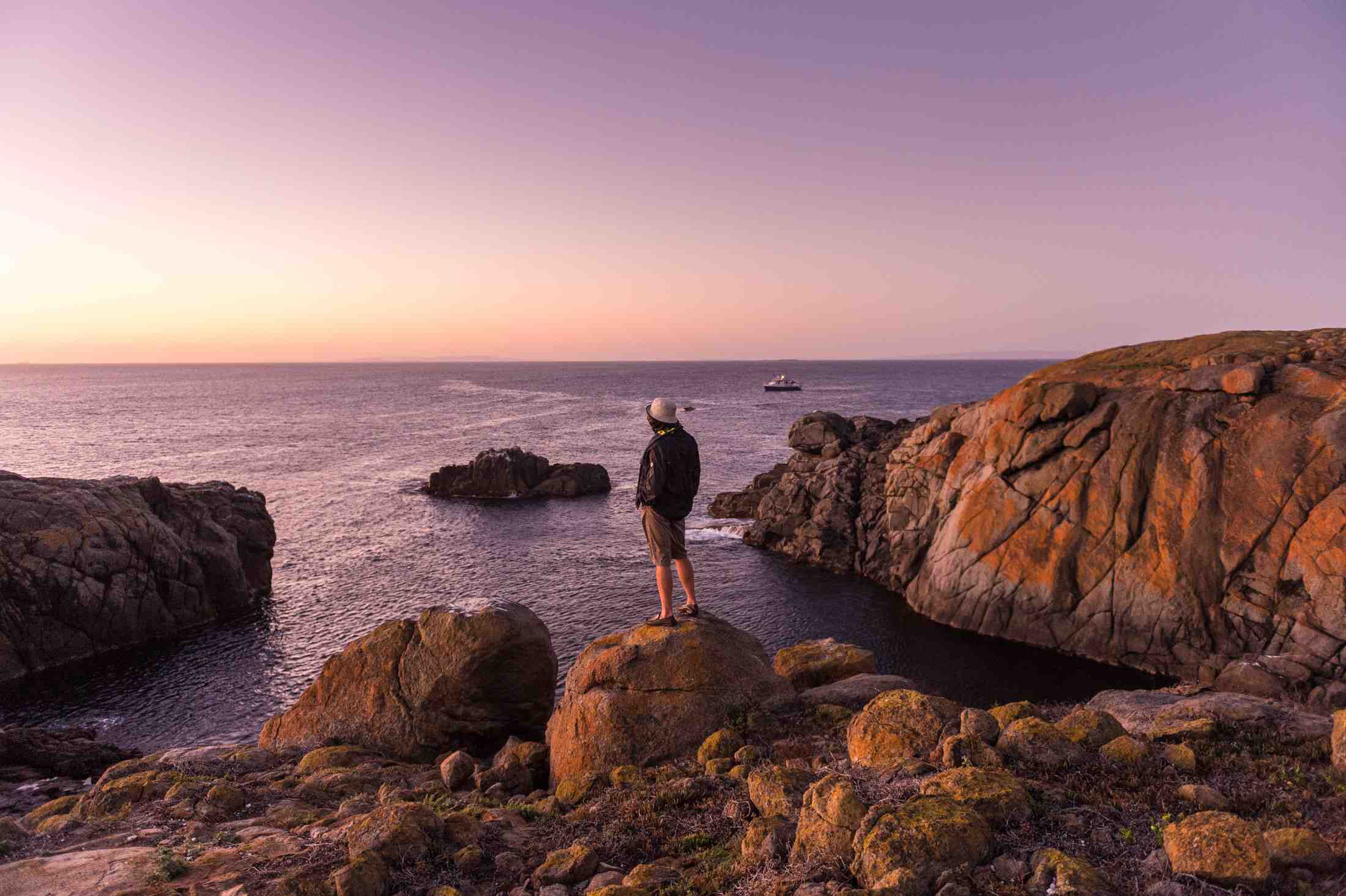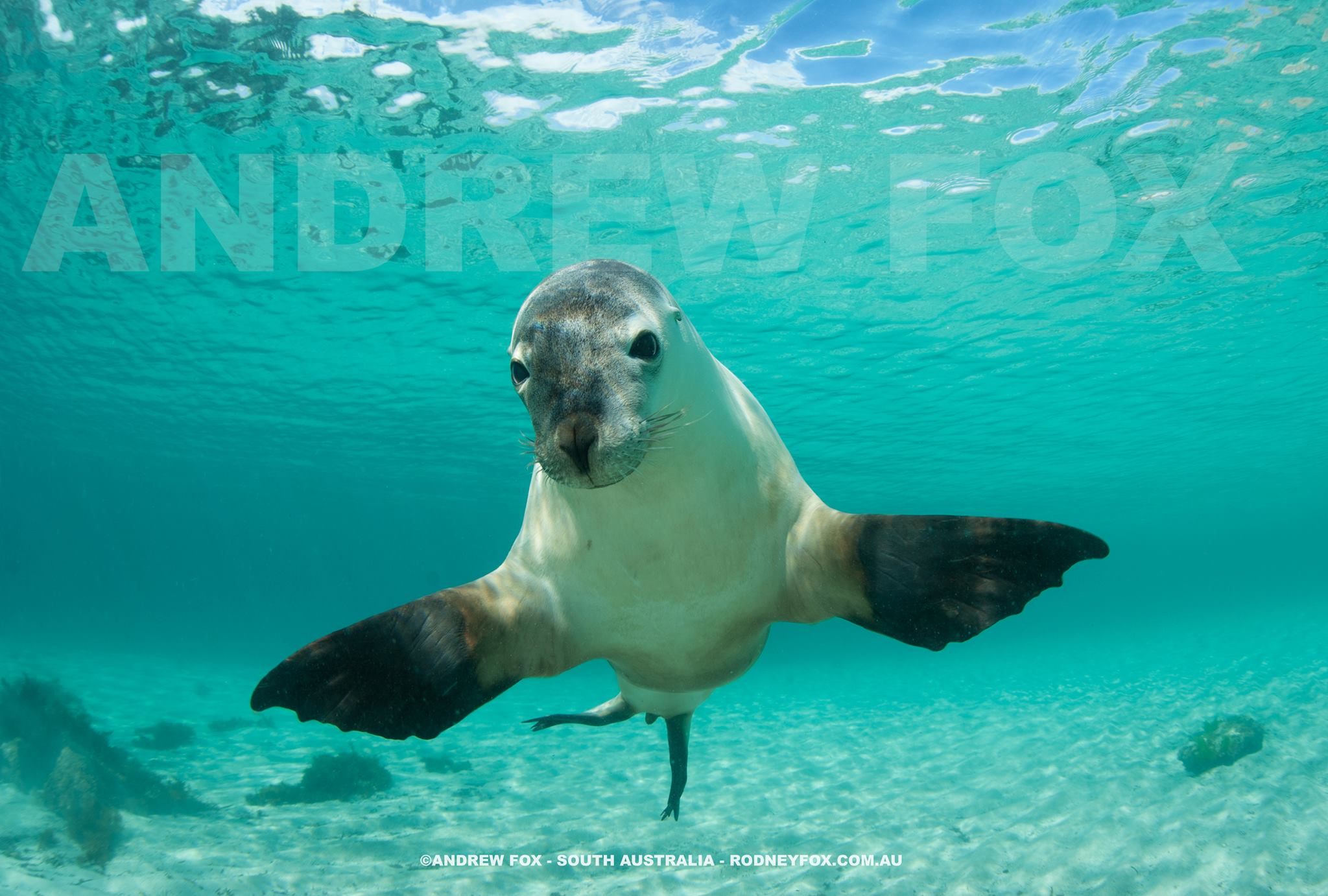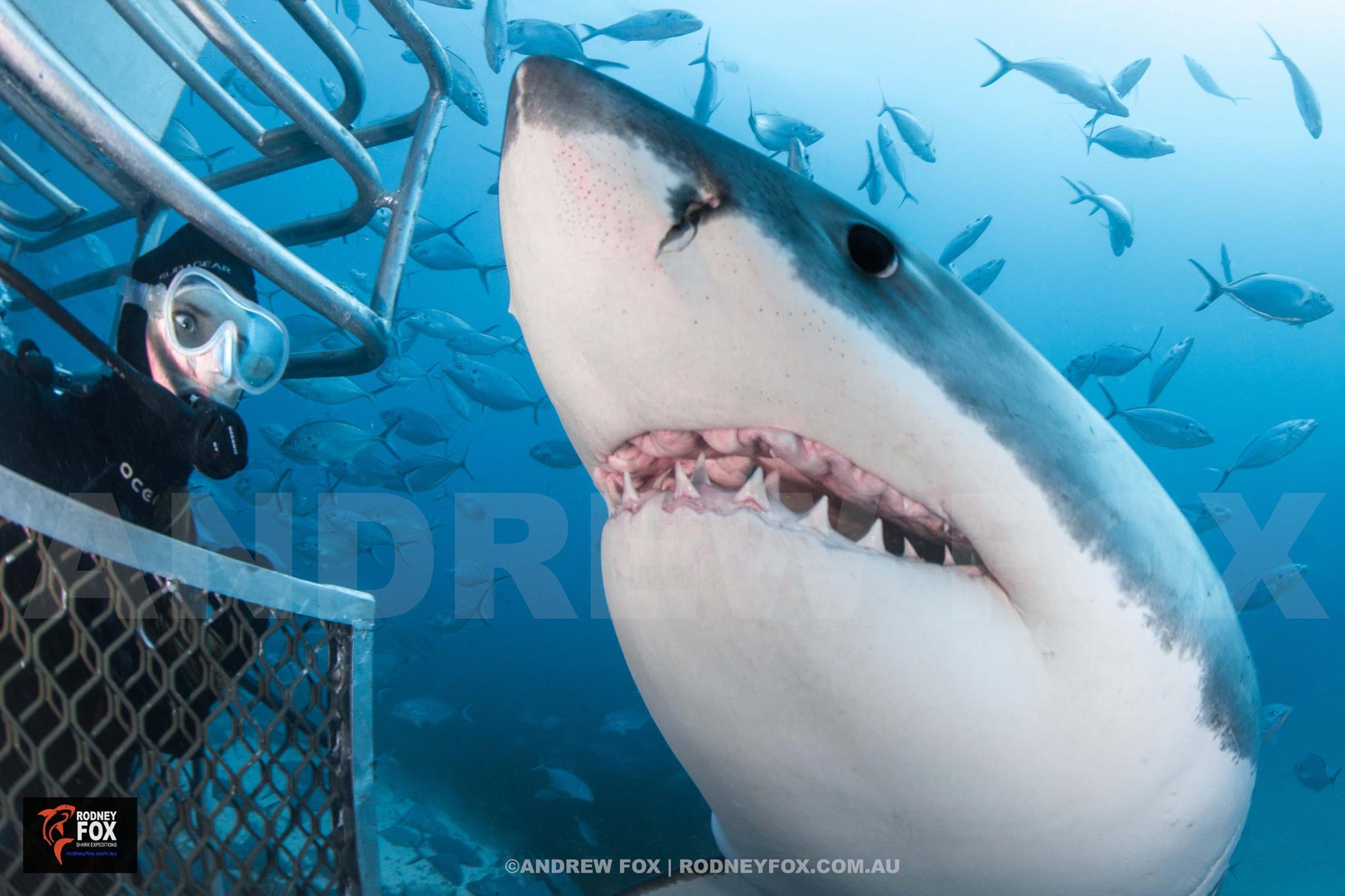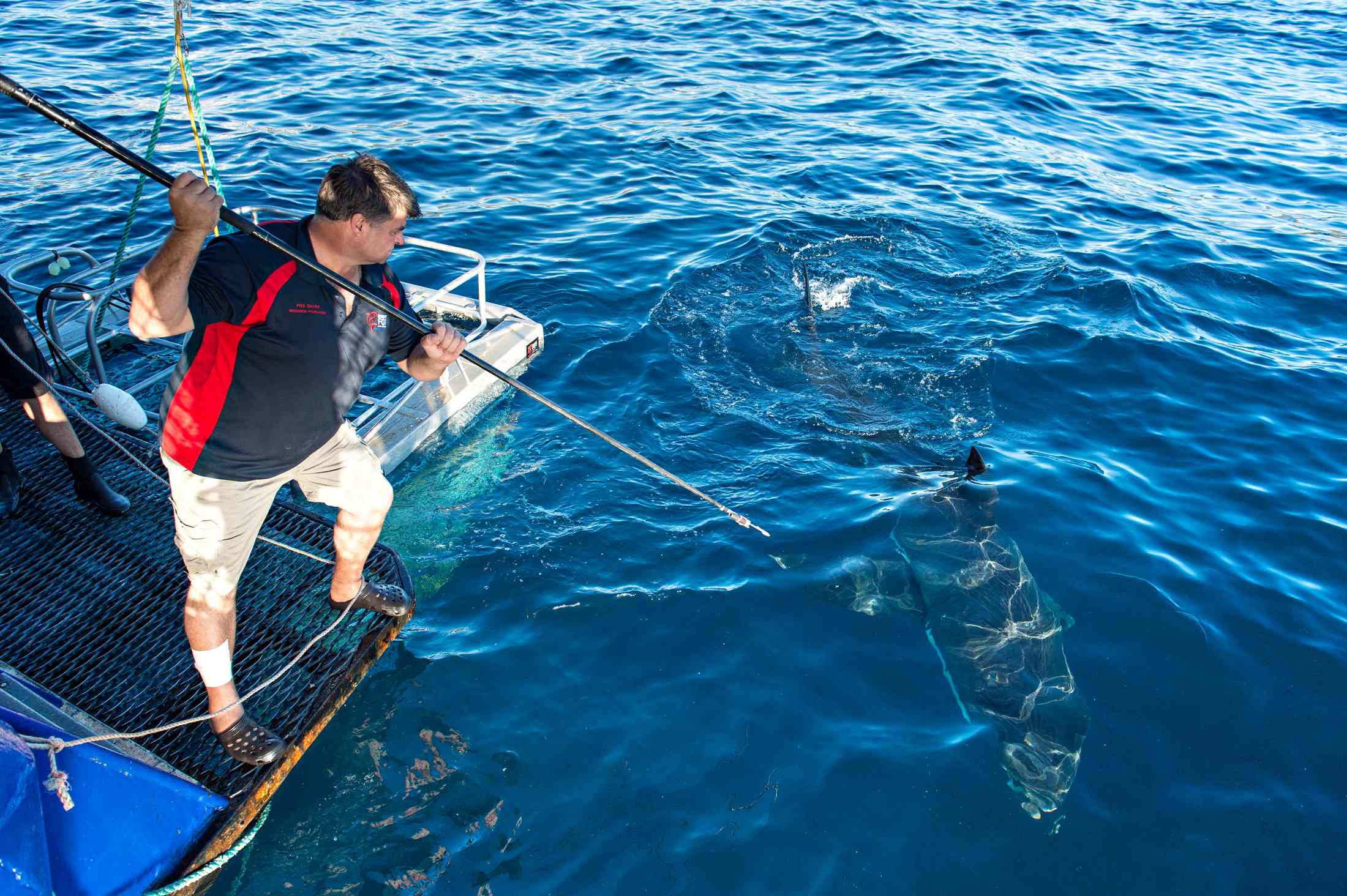 Great White Cuttlefish and Sea Lion Spectacular Hosted by Andrew Fox
Rodney Fox Shark Expeditions
A special 5 night live-aboard Super-Size expedition allows for varying weather conditions and exploring multiple locations around the North and South Neptune Island groups for optimal sharks. This includes up to 3-4 full days of peak great white shark diving when weather conditions are best, an Australian sea lion dive, plus other extra features in this versatile and comprehensive expedition package.
What we love about this time of year:

- Extreme Shark Reliability
This time period From May to mid July has enjoyed over 95% reliability of productive sharks in more than 10 years onboard Rodney Fox Shark Expeditions.
- Big Girl Season
This time period from April to July has produced large female sharks including giant mature females at times up to 5m or longer.
- Typically Warmer Water
At the offshore Neptune Islands, the warmest water temperatures of the year occurs during our late summer and autumn months and does not reach its minimum until our spring months..
Photographic Opportunities
- Optimal photographic conditions for a variety of species.
All the briefings and travel to our first dive location are covered on the first evening
Three to four days are dedicated to Great White Shark Diving at both the North and South Neptune Islands groups, at various reefs, weed banks, and sandy bottom locations to provide optimal photographic background variations.
A full day is planned to target other South Australian underwater icons including the famous Giant Australian Cuttlefish spawning phenomenon (a land-based excursion) or snorkelling with Australian Sea Lions by boat at Hopkins Island, or a land-based excursion to a Leafy Sea Dragon dive at Tumby Bay Jetty.
Also included is a beautiful tour around the pretty Neptune Island fur seal colonies with our tender boat. Conditions and shark activity permitting, a walking tour is also a possible option up on the Neptune Islands, a treat exclusive to Rodney Fox Expeditions.
At night, a shark research /photography talk from our crew or special hosts, beautiful sunsets plus lots of time to relax onboard under the stars.
Tour Itinerary
Day 1

We'll meet you at the Marina Hotel, Port Lincoln at 6:30 PM, or if flying in late on the Qantaslink @17: 50 PM arrival, then simply catch the Airport Shuttle straight to the vessel and also board from 6:30 PM. We officially welcome all aboard at 7 PM and you'll be shown to your cabins where you can unload before the formal introductions and safety talk. We then depart for the night's anchorage at a location near our next day's activities, with a snack provided along the way or upon our destination.
Day 2
It's worth getting up at day-break to see the spectacular scenery of the Thorny Passage and nearby Hopkins Island where we expect to have frolicking sea lions eager to meet us. For an hour or so in the morning, there is an option to snorkel/dive with these adorable creatures in shallow sheltered waters.
Then, time and weather permitting we can either try another dive location or then make haste to anchor down at the Neptune Islands.
Days 3, 4 & 5
Divers are briefed, and the cages hit the water, ready for action! Our priority is generally for everyone to see the sharks in the surface cage before we descend deeper with our SCUBA certified diving guests in the ocean floor cage.
At night we download our pictures relax, unwind, talk about the day while feasting on the buffet, engage in the Great White Shark Research Talk (really interesting, with some fantastic photography), check out the amazing night-sky, and retire to your cabin ready for the next day's adventures.
We also like to hop in the tender boat, check out the Fur Seals and go walking around the Neptune Islands. Here, there are many bird and a few reptile species to watch and the elusive Australian Sea Lions can also sometimes be spotted.

Our live-aboard itinerary gives so many more opportunities to immerse your self in the beauty of the Neptune Islands, listening to the sounds of the seals with a chilled glass of white. There is plenty of time to chill out and rest. Hit the hay when you feel like it... and get up when you feel like it.
Day 6 (Last Day)
By now your shark identification skills will be finely tuned.
Leave the Neptune Islands by 3:00 pm and enjoy some lovely local South Australian 'wine on the bow' usually with common dolphins joining us for company.
Alternatively, we can depart the Neptune Islands before lunch and dive with Australian Sea lions on the way back to port.
We arrive back in Port Lincoln before 8.00PM for guests to disembark.

Alternative Species Dive days
2 days during the tour is dedicated to diving with other species when conditions are the least favourable or not possible for shark diving at the Neptune Islands. Any of these options are completely weather and shark activity-dependent and also subject to group wishes, as our priority is always to maximize productivity with sharks.
The sea lion swim and Cuttlefish dive is prioritized over the other non- shark species ( leafy sea Dragons) and sea lions are also possible to partake during one of the 3 shark diving days while either en route to the Neptune Islands or on our return back to Port.
Aside from Diving land based activities are planned for any days when the weather does not allow dive activities.
*Itinerary is indicative only (always subject to weather and any other circumstances that may affect the scheduling of events).